BY CHRIS MCNULTY
WHEN Chloe Magee returned from the 2008 Olympic Games in Beijing, her little 10-year-old niece was by her side, proudly wearing her aunt's Team Ireland tracksuit.
Last weekend, Rachael Darragh, now 17, stood across the net from Magee in the women's singles final at the Irish National Championships in Lisburn.
Family and friend became foe for two sets, niece pushing aunt to the pin of her collar, but Magee prevailed 21-15, 21-14 to take the title for the ninth time. "Playing against Rachael is always so tough because I feel like I always want to help her," Magee says.
"But when I go out against her in the final I have to see her as a competitor. That is tough. It feels so weird playing against her. It's like she should still only be 10 years old, but she's in now playing in the adult competitions. Rachael has played really well and has shown that she can play at senior level. She is improving every day and her day will come to be the national champion."
Magee has the Olympic dream in her mind again.
The 26-year-old Raphoe woman is beginning to crane her neck towards the road to Rio with the Olympic qualifying cycle getting underway in May.
She recovered from a knee injury and to win the women's singles at the weekend. Next week, she lines up with Ireland at the European Team Championships in Belgium with world ranking points up for grabs.
Already a double Olympian having competed in Beijin in 2008 and London in 2012, it is quite possible that Magee could become Donegal's first triple-Olympian next year. As well as her individual pursuits, Magee hopes to sneak into the qualifying places in the mixed doubles, in which she competes with her brother, Sam.
"Come May, the qualifying for the Olymoics starts and that means a lot of traveling," Magee told the Donegal News this week from a training camp in Scotland.
"I'll be away a lot hoping to pick up good points. This time around, I'm going to try and make it in both the singles and mixed so it'll be an even bigger challenge."
Magee is currently ranked 38th in the world and in the mixed doubles she and Sam are listed 27th in the order. "We'd need to be at least in the top 25 to qualify so it'll be tough, but we feel that if we play well then there's a chance for us. We're at 27 now, which is our highest ever. We've had a good year and had some very good performances against top pairs. We're hoping now that we can turn them into some wins soon. It's a matter of training hard and it'll eventually show through. If things continue the way they are I feel confident about qualifying for the singles."
A knee injury before Christmas kept her out of the Irish Open in Baldoyle, but she returned to action in style last weekend. Wins over Norma McIntyre and Moya Ryan set up her joust with her niece, Darragh, and Magee clinched the title thanks to a gritty win.
She says: "I still don't feel fully fit and strong just yet, but I'm coming around and I'm really looking for ward to Belgium next week. There are good world ranking points up for grabs.
"It was frustrating being out injury and the recovery was a lot slower than I'd have liked, but that's just the way sometimes. I've had loads of rehab and I'm getting there."
In Belgium, Ireland face the host nation in their opening game on Wednesday before they take on England a day later.
Spurred on by Magee, Ireland booked their spot at the Championships after getting the better of Norway, Slovakia and Bulgaria in qualifying.
Magee says: "It's a team competition, so I think we have a good chance of getting out of the group and making the quarter-finals."
Brothers Sam and Joshua, as well as Darragh, join her on the team, as does fellow Olympian Scott Evans from Dublin.
In Beijing, Magee became the first Irish woman to win a badminton match at the Olympics when she defeated Kati Tolmoff from Estonia before bowing out after a valliant effort against Jun Jae-youn.
In London, Magee scored a straight sets win over Hadia Hosny of Hungary but French player Hongyang Pi had the edge on the Raphoe pocket rocket, Magee losing out 21-16 18-21 14-21. This week, Magee took receipt of a 151-DL Toyota Rav 4 from Kelly's Toyota in Letterkenny.
She says: "Kelly's have been supporting me since before I went to London in 2012. They've been so good to me and been so supportive of my career. I can't thank them enough."
The Olympic flame still burns for Magee and soon the task turns to booking the place in Rio, but first thing's first and the short-term aim of making it to the 2015 European Games in Baku this summer.
Posted: 3:37 pm February 6, 2015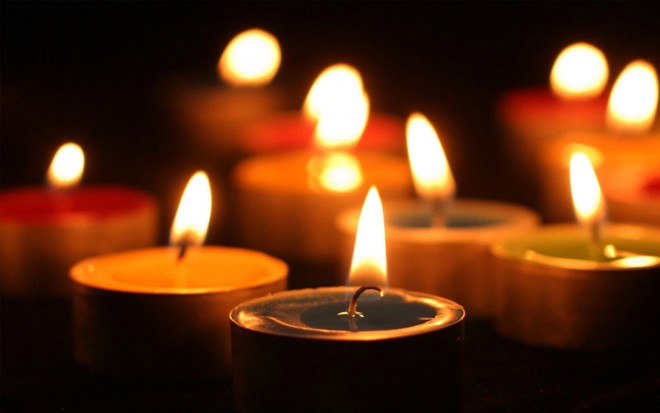 THE man who died in Raphoe in a house fire has been named locally as Wilson McGirr, a well...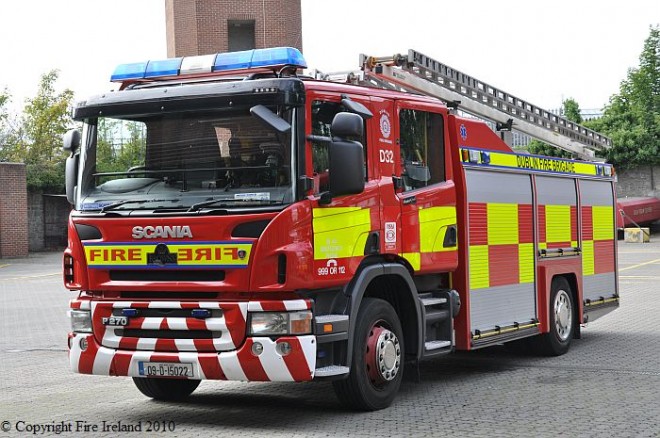 A MAN who was involved in a house fire in Raphoe on Monday night passed away in Letterkenny University...