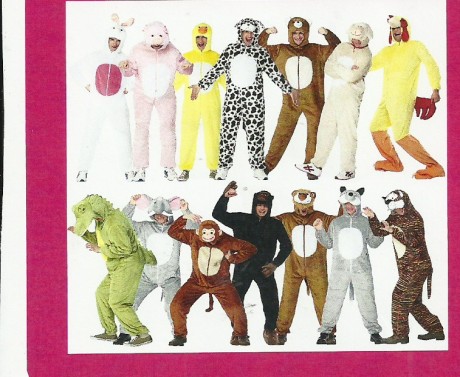 THE MAYOR of Buncrana is to add his support to an ongoing attempt to break a Guinness World Record by swapping his usual daytime attire for a 'onesie'.
Following in the footsteps of the current Mayor of Derry, Cllr Brenda Stevenson, Mr Nicholas Crossan, Buncrana's Mayor will adorn the one piece pyjama suit on Wednesday, hours before his normal bedtime.
The public open-air 'Onesie Event' on Buncrana's shorefront takes place at 11am on Wednesday in advance of the attempt to break the current Guinness World Record in Derry on April 26. The current record stands at 1,864 people, in one location, which is now held by Ringwood School in Hampshire.
These events are being organised by the Foyle and Inishowen branch of Chernobyl Children International. CCI was established as a charity by Adi Roche, soon after the nuclear disaster on April 26, 1986. She is now recognised as a world renowned figure on humanitarian issues and is a prominent advocate for global nuclear disarmament.
The 'Onesies' attempt to break the current Guinness World Record will take place on Derry Walls, on Sunday, April 26th, which marks the 29th anniversary of this horrific explosion. Such released more radiation than Hiroshima and Nagasaki and affected the lives of seven million people in Ukraine, Belarus and western Russia.
A CCI spokesman at the weekend remarked, "You can hardly imagine the dire needs of those people. 3,000 towns and villages were demolished and buried beneath millions of tons of clay and cement. In its wake there has been a lethal legacy of death, disease, deformity and massive social upheaval".
Members of the public are invited to attend the event which will take place on Wednesday at 11 am at the Play Park, near the Leisure Centre on the Shore Front at Buncrana.
Those wishing to register their interest in the record-breaking attempt can do so at the Derry City Social Club, 19 Crawford Square or by contacting Siobhan McNally on 07588866865
Posted: 2:17 pm February 16, 2015