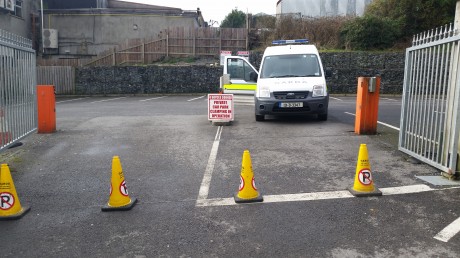 BY C.J.MCGINLEY
TWO teenagers arrested as part of a garda investigation into an alleged 'assault' on a young girl in Letterkenny have been released.
The two boys were released around 6pm this evening (Saturday). However garda investigations and inquiries into the incident are continuing.
Gardai have remained tight lipped all day about the incident as it is highly sensitive given the ages of those allegedly involved.
It is believed the 'assault' is of a sexual nature, but gardai have declined to comment on the nature of the 'assault', how the alarm was raised, the ages of those allegedly involved.
Gardai detained two youths for questioning following the the incident which is alleged to have occurred around 10pm on Friday night.
A teenage disco was taking place at a nearby premises.
A car park at the rear of commerical premises leading to Highfield on Port Road-Station Roundabout area was cordoned off by gardai following the incident and remained in place till around tea-time on Saturday.
The car park is at the rear of a units including the well known Mr Chippie cafe-restaurant-and take-away and a local nightclub and other business premises.
As part of their investigation, a number of young people within Mr Chippie were taken outside the premises and interviewed by Gardai.
Gardai have also been viewing CCTV footage which looks onto the car-park area.
Posted: 8:39 pm February 14, 2015