BY CHRIS MCNULTY
c.mcnulty@donegalnews.com
AOIFE McDonnell spent two years in Sydney, but the noises from home called loud enough late last year.
The Glenties woman kept in touch with the likes of Karen Guthrie and Katy Herron during her time Down Under and the thought of missing an upturn in the fortunes of a team she captained to an All-Ireland in 2010 was too much.
When Davy McLaughlin took over the Donegal ladies last year, he made no apologies for insisting from day one that his plans were, even then, all about 2015.
Wins over Down and Armagh leave the Tir Chonaill women flying high in Division 2 ahead of Sunday's clash with Clare in Kilmihil (throw-in, 1pm). McDonnell didn't take long to realise that she made the right call in packing the bags to come home.
"I'm back at home to give this year a good go," she says.
"I have a few injuries kind of nagging at me, so it hasn't all been plain sailing.
"It's nice to be home around the family again, too. I probably will go back to Australia at some stage, but when I'm back in Ireland I just want to be around Donegal.
"When I was in touch with the girls, they were telling me about how good the new set-up was and I trusted them. They know what they're talking about.
"Two things in Donegal that were part of the problem or were the problem was the commitment or just the set-up in general. We had a lot of good managers over the years, but one of those things was wrong.
"Now, it's different and we were all talking about it in Australia. I'm back, Niamh Hegarty is back and we'll have Yvonne McMonagle and Anna Marie McGlynn back soon too."
While in Sydney, McDonnell divided her time between playing Gaelic football for Cormac McAnallen's GFC and Aussie Rules with the Sydney University Bombers.
She took to the AFL with ease and made the team of the year at half-forward.
She says: "It's a lot more physical and you need to be so, so fit. In Gaelic football, I'm all based on continuous running whereas in the AFL it was all about the short, sharp bursts. By and large, the general idea of the game is the same.
"The AFL set-up is really good. The coach was so professional and had coached in pro soccer as well. It was brilliant to play in that set-up.
"At the start I found it frustrating, trying to get used to the ball. I'd play Gaelic football without thinking, but with the Aussie Rules I spent a lot of time trying to judge the bounce of the ball and figuring out how to kick it properly.
"All of a sudden, then, when it came to making a choice – it was getting too hard to juggle both – I couldn't give up the Aussie Rules!"
McDonnell was captain of the Donegal side that won the 2010 All-Ireland Intermediate title, defeating Waterford in the Croke Park final. She held onto the captaincy for 2011 and 2012 before she headed for Australia.
"2012 went so badly, the commitment just went," she says now. "We'd been beaten by Cork in a League semi-final in 2011. We were playing brilliantly at the time, but we lost a lot of girls and the thing just flattened.
"The commitment wasn't the same and I needed a break from it. I was coming back nights from Belfast to find maybe half-a-dozen people at training. That was just demoralising."
McLaughlin and Sean O'Kane, though, have demanded that it be different. And it has been.
"We've a great backroom team working with us now," McDonnell says.
"All the top teams are at the same fitness levels really and the players are all of much the same skill level. It comes down to the wee things, the extras. We've a great team around us now and everything from training to a psychologist – that has to help us in the long run."
It's certainly started brightly. A 6-16 to 0-7 thumping of Down on the season's opening day was followed by Sunday's 1-11 to 1-10 win over Armagh in Glenfin.
Geraldine McLaughlin, Kate Keaney and Yvonne McMonagle still have to come back into the reckoning again, too.
"We showed a lot of grit and character on Sunday," McDonnell says. "A lot of the girls are either new or quite new. There's a great competitive edge in the squad and no-one's place is safe.
"When we've everyone back ready to go, the boys will have some headache. It'd be so hard to drop anyone now. We just want to keep pushing on and win games now.
"Winning can become a habit, just like losing. We got that momentum behind us in 2010 and we had our best-ever season. We want to go out now in the League and lay down a mark for ourselves for the Championship."
The sunshine of Sydney has been swapped for the gales howling in Glenfin, but McDonnell, who's teaching PE in St Columba's Comprehensive in her native Glenties, is content with her lot.
"It's like I've never been away," she says. "It is great to be back. The weather was a bit of a dampener, in fairness. We didn't get as many pitch sessions in pre-season as we'd have liked, but I'm really enjoying being back playing games now – hopefully we can keep on winning."
Posted: 4:00 pm February 21, 2015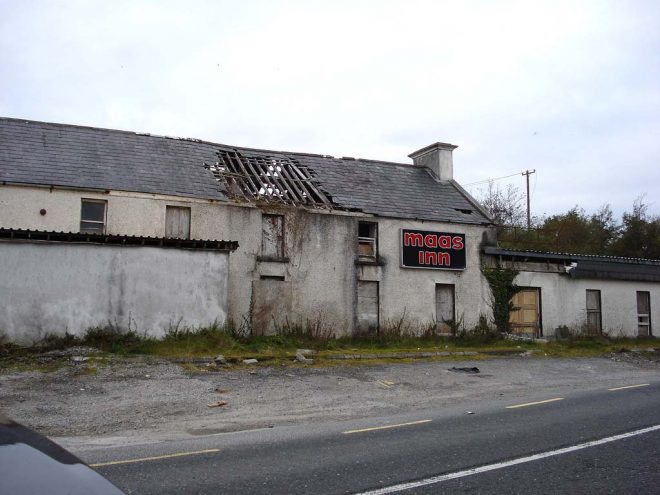 The Maas Inn, on the main Glenties to Dungloe road, was razed to the ground last Saturday morning to...
McKenna is hoping Donegal can beat Cavan 24 hours before the senior men go head-to-head in the same fixture...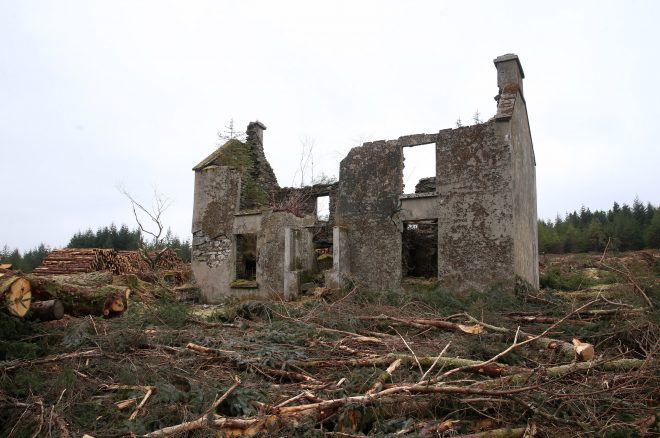 The house, complete with its stone-slate roof, sitting less than forty metres back in from the road dominated the...