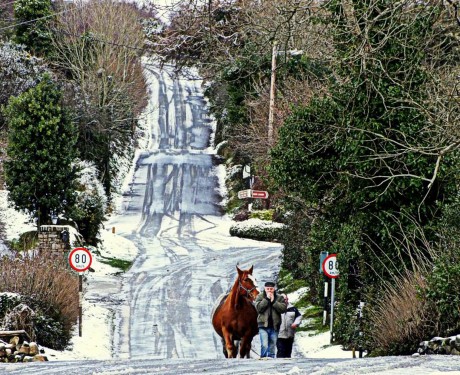 By Harry Walsh
MOTORISTS woke up to snowfalls in excess of three inches in parts of Donegal this morning.
Letterkenny was particularly badly hit with many secondary roads impassable while AA Roadwatch is also warning of treacherous conditions on the National Primary routes around Barnesmore Gap and Ballyshannon.
Met Éireann has issued two status 'orange' warnings for Donegal, one relating to snow this morning and the other warning of heavy wind to come.
Children who rushed home from school yesterday to build snowmen and go sledding will get another opportunity today as many schools across Donegal will remain closed but the snow will be followed later by a deep Atlantic cyclone, bringing with it gales of up to 75mph.
"There will be icy patches and wintry showers this morning then fine for a time but heavy rain and strong winds will move in from the Atlantic this afternoon and evening. After a cold morning temperatures will gradually rise to between 7 and 11 degrees Celsius this evening.
"Fresh and gusty, southwesterly winds backing southerly this afternoon and increasing to gale force," Met Éireann said.
Meanwhile, driving conditions remain treacherous right across the county at present, particularly on secondary and untreated roads, and motorists are being urged to take extra care with weather warnings in place again today.
Posted: 9:16 am January 14, 2015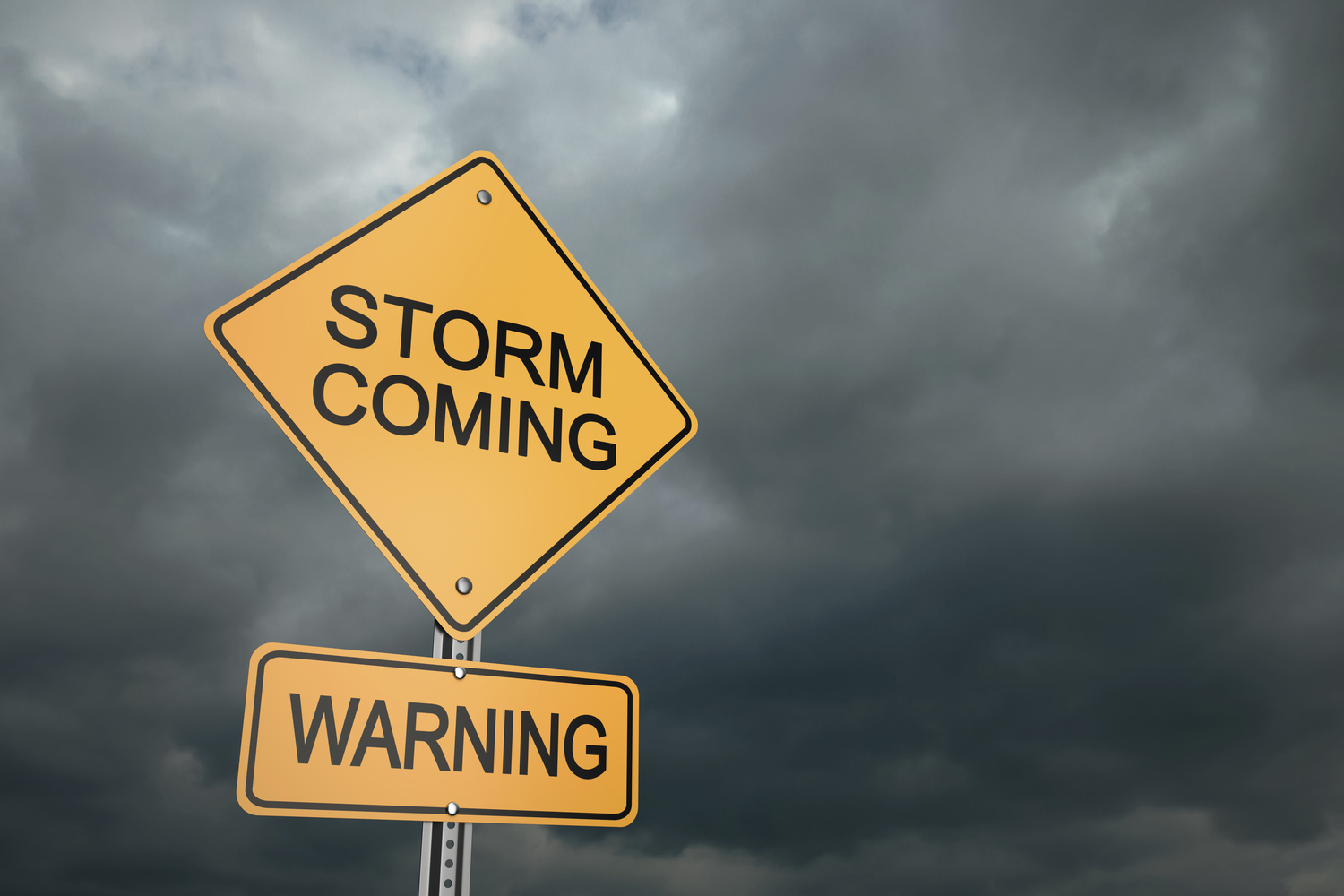 Storm Dylan is expected to shake Donegal this weekend along with many other parts of the country as...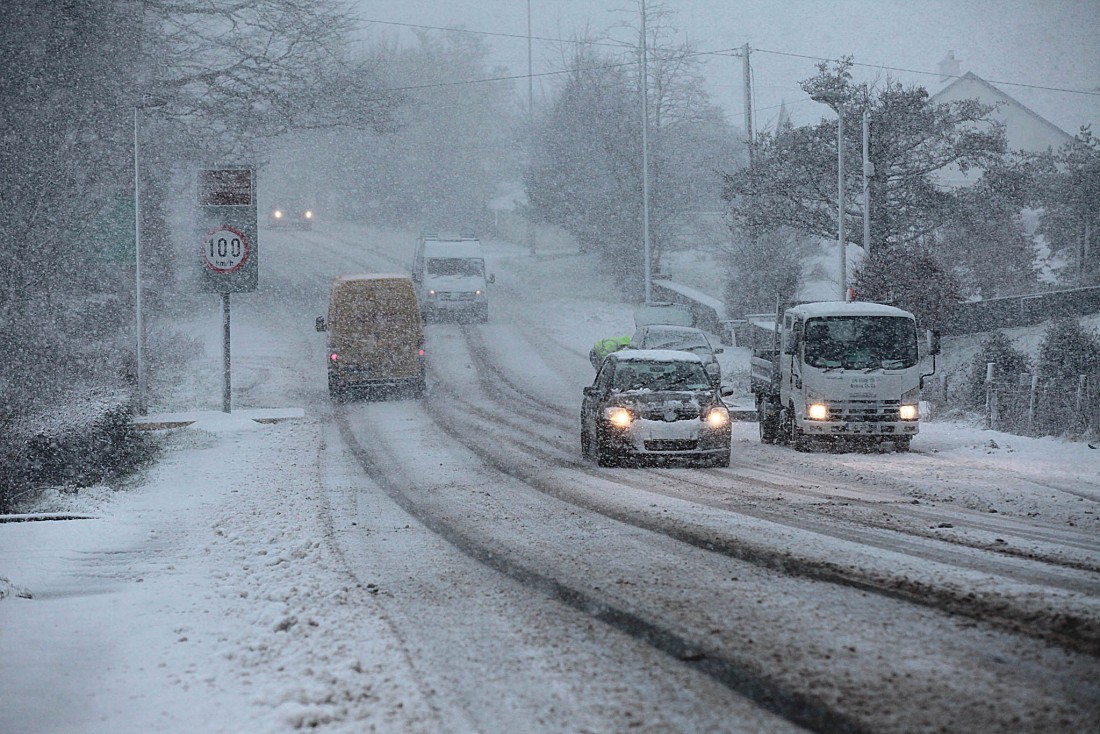 Motorists are urged to take care on the roads today as frosty and icy conditions are reported across...