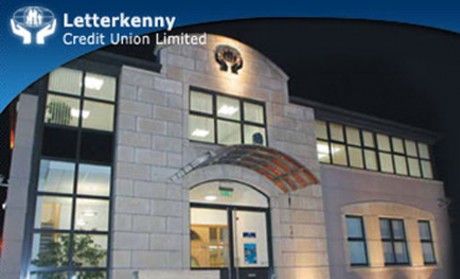 For the small and big things in life like Holidays, Home Improvements, Car and Annual Expenses why not talk to Letterkenny Credit Union First!
These days we all have to look very closely at what we are spending money on but there are times in our lives when we run short of funds.
There are annual expenses such as Christmas and Student Fees.
There are also Life and House Insurance annual premiums, Car Insurance and Health Insurance annual premiums and you may be tempted to pay these off on a payment plan offered from the provider. Almost all of us at some stage want (or need!) to get away from it all and go on a holiday break. Be it just for a few days, a week or a fortnight.
Whatever you need to borrow for —check out Letterkenny Credit Union first.
Why borrowing with a credit union is better;
There are no fees or charges with credit union loans. The interest you pay is the full cost of the loan. With loans from banks or building societies there may be other fees or charges. Your credit union loan is insured in the event of your death at no additional cost to the borrower and many other financial providers charge for this.
Letterkenny Credit Union will quote a competitive interest rate. When it comes to your annual insurance expenses check out your provider's payment plans and compare these to the repayments that your local credit union are offering – along with the other benefits of a credit union loan you could find that the credit union loan is more competitive, lower cost and higher value.
We at Letterkenny Credit Union recommend that by looking at your finances honestly , it will help you highlight where your money is going and start you on the first steps of budgeting and managing your money more effectively. However, if you do need to borrow Letterkenny Credit Union are lending and open for business. Our priority is to continue to provide credit for those who need it in these difficult times. Letterkenny Credit Union will endeavor to meet realistic member requirements if at all possible.
How the Credit Union assesses loan applications?
Your credit union encourages you to manage your money carefully by structuring loans around your needs and your ability to repay. So, whatever you're borrowing for — a car, home improvements, a special occasion, holiday, school or college fees — your place will give you a fair deal.
The credit union assesses each application on an individual basis. They look at a members savings and loans history with the credit union. They review members bank statements and proof of income. They look at your capacity to repay the loan and they also carry out a credit check to review the members repayment history elsewhere.
As a general guide if you haven't borrowed with us recently or are new to the credit union, you should establish 3 months of regular weekly savings before applying for a loan.
When applying for a loan Members must initially supply:
Fully completed loan application form
3 months current bank statements
Proof of income
Statements of other debts
Photo ID
Proof of address
If members have any loan queries please do not hesitate to speak in confidence to a member of staff at any Letterkenny Credit Union for more information or log on to www.letterkennycu.ie
Sponsored Content
Posted: 3:41 pm January 19, 2015