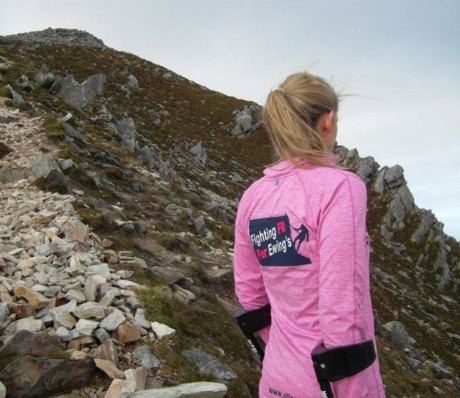 THIS week I have decided against interviewing a local person and instead plan to talk about general things that have happened or are happening soon.
I would like to begin by first acknowledging a group of people that work extremely hard and don't always get the recognition they deserve.
I am referring to emergency workers. On New Year's Eve I had a bad fall that resulted in a trip to casualty on New Year's Day. Great start to the New Year!
The fall, as with all of my falls, happened because of my lack of balance and strength in my right leg. I tripped over a raised piece of concrete that was attached to a ramp and fell landing on my left wrist. From the sound of my bone hitting the pavement I knew straight away that I had done damage but it wasn't until a couple of hours later that the pain properly kicked in.
There was no bruising or swelling of any kind which was very strange however the pain was terrible. Hurting your wrist is annoying, hurting the wrist attached to the arm that controls your crutch which allows you to walk, well that is quite simply a nightmare.
It was New Year's Day, the first day of 2015. Instead of sitting at home nursing a hangover or preparing a family dinner I found myself sitting on a hard seat waiting for my name to be called. I remember feeling annoyed with myself for falling, yet again. Even though I can't help it I still tend to get angry. It is a reminder that my leg is weak which in turn makes me feel weak. I don't like that.
As I sat there I couldn't help but worry about the coming months. What if my wrist was broken, how in God's name would I get around.
I was entering into the busiest year of my life with work, campaign and JCI commitments and I knew I could not afford to be out of action. When I have had setbacks in the past I have usually had lots of free time so being bed bound, although annoying wasn't the end of the world. This was different. Thankfully my life is finally starting to move forward and I have felt the happiest I have in years, what I am doing is important to me and my plans for the year ahead involve me being able to move around.
As I awaited the x-ray results I felt nervous. I began to put a plan together just in case the bone was broken. Thankfully after a short wait I was given the news I was hoping for. My wrist was fine. As I walked out of casualty I found myself thinking about the staff I had just met and I wondered how they felt about being there on a day when most were off work. I know it is part of their job but at the same time it must be hard on them. I felt a sense of admiration and respect for each of them and want to give a general shout out to all emergency staff. Thank you for being there when clumsy accident prone people like myself need you. It is greatly appreciated.
DARKNESS INTO LIGHT
Some of you may remember that I sat on the committee for Darkness Into Light last year. It is hard to believe but it won't be long until May comes around and we do it all again.
After the huge success of last year, Pieta House have decided to run three separate events within Donegal this year. I am sitting on the committee for the Letterkenny event and I would encourage you to get in touch if you would like to help out with any of the three events.
Darkness Into Light Donegal raised over €22,000 in its first year, imagine what we can raise this year with three events taking place.
Honestly, the small role I had in organising last year was one of the most worthwhile things I have done to date.
I remember how proud I felt when I saw the huge numbers of participants arrive the morning of the walk. There were over 1,000 people in attendance. I cannot wait to see how this year goes. 
Posted: 7:30 am January 30, 2015