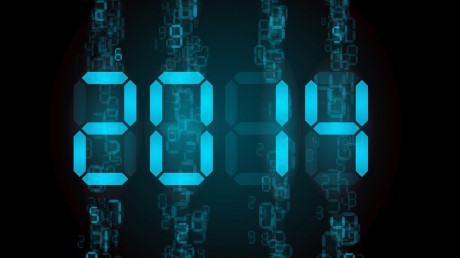 AS WE step into 2015, were nearly our first month is coming to an end already, we find ourselves in a surreal environment that 2014 has passed so quickly. First month of any year people make changes in their lives to better themselves in areas that they feel weak in and also review some of their moments in the past year that has enlightened or darken their foresights.
This article is quite similar in a review prospective of what was empowering and draining in the world of IT for 2014. Best to start great and finish better with maybe a little uncertainty in the middle!
Apple made another edition for the year
We could not have a year in technology without the launch of another edition of an iPhone, iPad or iWant!!! This year we seen iPhone 6 series launched. 9th August 2014 witnessed the announcement by Apple CEO Tim Cooke of the new devices labelled iPhone 6, iPhone6 Plus and Watch at an auditorium filled with 2,500 tech heads, journalists and enthusiasts. The same place in Cupertino, The Flint Performing Arts Centre was where Steve Jobs launched the Macintosh 1984 and the iMac 1999 and now Watch was born here too. Below is a summary on each device, but let us take in the magnitude of an Apple launch.
Some features were:
1) The phone itself comes in a larger size of 4.7 inches and a thickness of 6.9mm, hoping it will take a little more abuse if falls.
2) The camera got an upgrade and has the ability to take HD images with resolution of 1334 x 750, ability to shoot wider angles and a polariser to reduce sun glare when taking outdoor photos.
3) The NFC capabilities will allow for contactless payments in shops as you just scan the device through a reader or bounce a NFC ray to take money from your "Apple Pay" wallet.
4) U2 bizarrely offered their latest studio album Songs of Innocence to half a billion iTunes users for free. Their first album since 2009 and they have introduced to the world via iTunes and will later be distributed the normal method on 13th October 2014.
5) The iPhone 6S boasts extra talk time hours, more playback music and video capabilities, more camera resolution and larger screen.

ICloud leaks naked photos of celebrities
Staying with Apple, 2014 was a year their cloud platform iCloud let them down with the global publicity of naked selfies being leaked to some hackers who were selling them online to black market. Scarlett Johansson, Jennifer Lawrence, Kate Upton and Christina Hendricks were amongst some of the celebrities who had their private naked images leaked. How? Well, it's basically simple, that these people took some photos of their bodies for private use that were saved on their phones and with iCloud automatically backing up all their photos to Cloud backup online, people forget about the security of these images. It is great service to have all backed up online, as long as you do not have photos you would be embarrassed if your granny seen them. For these people, the granny may have been a little upset of what they seen.
Some tips to prevent your photos going viral online
1) A pin or password on the phone
2) A lock on certain Apps
3) A security software program blocking incoming hacks
4) Hidden folders or Text
These are just some ideas to keep your photos/texts on your phone,
but no.1 rule is DON'T TAKE A PHOTO YOU WILL LATER REGRET!!
NekNomination took over the social media world
A new phrase that swept the world in 2014 was NekNomination. NekNomination originated in Australia where the game suggested that the victim or challenger to down a pint of alcohol and post the video on a social media channel as proof. To enhance social media attention, these videos and images are to be hashtag #NekNomination. After completing this challenge, it's their turn to nominate someone else on a public forum such as Facebook to do a similar stunt within 24 hours. If the person does not do it, then they are breaking the "Chain" and will be called names and excluded by their mates. It has taken over in Ireland very quickly and really the effects has only been highlighted over the deaths of DJ Ross Cummins (pictured below) and Jonny Byrne from Carlow. But as always its only when tragedy strikes, we learn the real horrible truth.
NekNomination was not a welcome craze in Australia or Ireland, where the majority of nominations took place. One reason explained was the large Irish community in Australia and the rise of social media helped spread the culture to Irish soil through young emigrants. Whatever the connection, the bottom line was that the act of NekNomination was one of playing Russian Roulette. Yes, we have been in bars where people have been dared to down a short or similar, but to the absolute madness tied to NekNomination, each dare was a chance of death coming early to a young person. Was this another negative effect of how social media has changed our daily lives in a way? In the last
4 years, I have given seminars around schools in Ireland to parents who are worried about the dangers of Facebook and these have given parents some insights into what can actually occur online and also, how maybe they can prevent their loved ones becoming involved in a dangerous act.
Children never realise what damage they can cause to another child online. Well know cyber bullied victim Phoebe Prince, originally from Co. Clare moved to the States and found that jealousy of her at the school turned from local bullying onto social network sites such as Facebook. Nowhere to escape lead Phoebe to take her own life in her home where she shared with her loving parents Even after her death people still attacked her on a Facebook memorial page. In Ireland we are seeing similar trends. Shane Webber made his girlfriend's life a misery close to suicide with his bullying and posting
photos of her on websites nude and making reference to them on Facebook and tagged her parents and friends so they could see them.
A startling statistic research has found is that 1 in 5 children aged 10 to 17 have received a sexual solicitation over the Internet.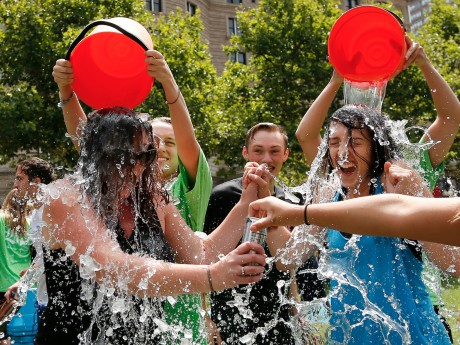 From NekNomination to the Ice Bucket Challenge
Yes a stark contrast from daring someone to drink vast amount of alcohol that could kill to a different approach of daring someone to pour ice cold water on them in aid of a charity. The origin of the Ice Bucket Challenge is cloudy, but some sources believe it to of started in Boston in 2012
where a male with ALS (Amyotrophic Lateral Sclerosis) decided to make the challenge of Cold Water Challenge. Some say it was a group of golfers that originated the idea to donate to Charites.
Whichever source is closest to the truth, it does not take away the fact that in 2014, it was the biggest fad during the summer and grew so quick in popularity over a week that it took the Irish population by storm. Globally the figures have given an approximate of $100 million was raised for
research into ALS. How something so simple turned social media into a vital vehicle to help a charity raise much needed funds. The idea was that when someone took the challenge of pouring ice cold water over themselves, they needed to nominate someone else to take the challenge, within the
next 24 hours and donating a €3 to charity by text. With Facebook, the videos of the challenges were uploaded straight away for accountability, with some 2.4 million videos tagged of water dousing.
Sheryl Sandberg, Facebook COO, said that the advancement of Facebook's Auto-play function on the time line, was the major factor of the easiness of viewing of all the videos. Recently in Ireland, January 2015, Ruairi McSorley from Derry took the challenge in the midst of cold winter day and nominated everyone he knows of the planet. His video has been viewed 4 million times.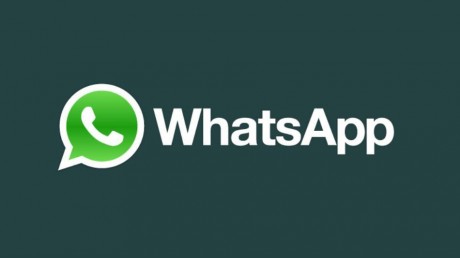 WhatsApp bought for 16 Billion dollars by Facebook
One of the biggest purhcases of a social media platform so far, has been the strange acquisition of mobile phone app WhatsApp. Facebook have tried to get into the mobile messenger service with the bolt on, Facebook Messenger to their popular App Facebook, but only 62% of the users are said to
be using it actively on a daily basis. In comparison, WhatsApp boast a 70% active users per day sending 19 billion messages, 600 million photos and 100 million videos. Facebook see the acquisition of WhatsApp as a support to gain more people in other continents where Facebook messenger is lagging in comparison such as Latin America, Australia and Europe.
What is WhatsApps? It is a messenger that can be used instead of SMS to send and receive text messages, pictures, audio and video. It uses either the 3G on the handset that will be charged by your mobile phone operator of a WiFi signal that you can catch, as long as there is internet connectivity the App does not cost money to send pictures or audio. Like other social media Apps
such as Viber and BBM, users can have group conversations at the same time. Contacts are connected to your mobile phone number and it searches the contacts on the user's device and will inform the user if these contacts have WhatsApp on their device. No need for ID's or passwords to log in.
2014 seen an increase of online Porn in Ireland
A survey carried out by Pornhub.com shows the increase in viewing porn online and Ireland has risen to the reaction. Irish Independent research Niamh Horan has revealed that Irish online users have increased their online porn viewing by 77% since 2010. A monthly tally of 6.72 million visitors from Ireland have been recorded on the website's analytics. On average, the Irish user almost spends up to 10 minutes at a time on the leading porn site PornHub.com each occurrence. In contrast to Americans, we only spend one minute less on the site. Winters times seems to be the most popular times and their research company suggests it's because of dark nights and cold weather.
Almost one third of viewers are females, which is opposite to what the general consensus believe that porn is only watched by "dirty old men". These facts cannot determine what percentage can fall in the teenagers' arena, but porn use has increased in teenagers also due to its easy availability. According to Niamh Horan, "South Dublin, Fingal, Kildare, Limerick and Galway city also show a slightly greater demand for porn, while Naas, Swords
and Letterkenny are among the top 10 areas for traffic to the site." Why are people using these sites to pass their online time? The reasons are not clear, but there is a rise in couples watching more online porn to enhance their sexual relationships.
Young Scientist and Technology Winner 2005 was only the beginning for new
Millionaires from Limerick For Patrick Collison, it all began when he won the BT Young Scientist and Technology award in 2005 for a project on a programming language he worked on. His days in IT began when he was only 10
years of age and he used to be seen around University of Limerick learning programming languages. Put this fella in the same stead as Bill Gates, who when was young spend lots of time queuing up to get using the local massive computer in his college years before he was old enough to be a college
student. When Patrick received the prize in 2005, not many knew that he actually attempted victory the previous year, where he came a runner up.
Determination, vision and failure was not an option was built into this mind-set at early age. HE went on to become a student in the infamous MIT in the states and there he setup a company called Shuppa was his brother John. After selling the company a year later, they had become millionaires for the first time. At the ages of Patrick (25) and John (23), they are on the Forbes top 30 under 30 people in Tech.
In 2014,Twitter announced their choice of e-payments solution for their users to purchase products directly from a tweet using the "Buy IT" button. Twitter said that the products that will be on sale will not be available elsewhere online. In early 2015, crowdsurfing platform Kickstarter have ditched
Amazon Payments method to bring on the Limerick bred company Stripe to look after online payments. This now bringing a net worth of Stripe to approx $3.5 billion in value!! Excellent work for the 2 Limerick lads. What better could you aspire to?
Is the Internet Good or bad?
There are so many points of views on the use of the Internet. Yes, we have negatives and we have positives. But it's mostly negatives we see the media latching on to, so it would sell more papers. The news worthiness of successes are short lived in media. So this is why I have left the dream of
one Patrick Collision at secondary to become a successful business inventor and has reached this goal. Off course, most entrepreneurs will not stop there, another goal will be created and aspired to, so there will be many good things to hear from these two lads.
Thank you all for reading the regular articles and I hope this article was of interest.
Posted: 10:27 am January 30, 2015