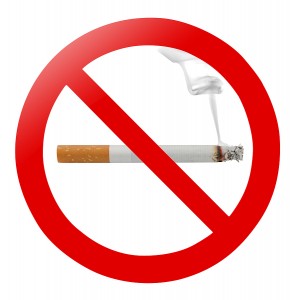 The Shiel Community Hospital in Ballyshannon has had a Smoke Free Campus policy in place for over one week. On 1st January 2015 the Shiel hospital introduced the policy which means that it is no longer possible to smoke anywhere on the hospital grounds for example entrances, doorways, walkways, internal roads, car parks, mortuary, and the garden area.
The policy applies to all staff, patients, visitors, contractors and anyone who enters the campus grounds.
Shiel Hospital is in line with the HSE target of introducing the Smoke Free Campus Policy to all HSE sites by 2015.
The initiative has been widely welcomed by the majority of people both smokers and non smokers. It is particularly welcomed by patients who have to visit the hospital on a frequent basis due to their medical condition.
Donna Reid, Director of Nursing at Sheil hospital stated 'The Hospital have been really appreciative of how the staff, members of the public and patients have accepted this major cultural change of no longer been able to smoke on the hospital site and the inconvenience that this causes them however the majority are totally respectful and understand why we have a responsibility to support this HSE initiative.
Gwen Mooney, Service Manager for Older Persons stated 'The introduction of the Smoke Free Campus has provided positive change for the hospital. It has assured the creation of a healthier tobacco-free environment for our service users/patients, staff and visitors.' In addition it provides an example of an environment committed to wellness and prevention, which sends a clear, powerful message that the hospital supports positive health initiatives'
'People who have a planned admission to hospital and who currently use tobacco are encouraged to talk to their GP, Pharmacist, health care professional or indeed local smoking cessation officers on the treatments and supports available to them prior to the admission and duration of their stay with us as in patients. We advise those being admitted to inform their doctor or nurse of their tobacco use on the day of admission in order to ensure that they will be provided with the necessary advice and supports for their duration in Hospital.
Those who wish to find out more about support or advice in the community should contact 1850 200 687.
Posted: 9:00 am January 10, 2015