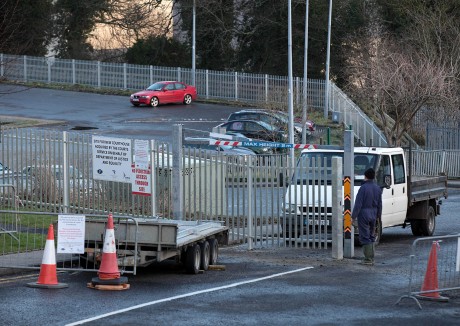 THE gates have gone up on the site of the new multi-million euro courthouse in Letterkenny where work is expected to start later this year.
The site of the former swimming pool in Letterkenny had been used as a car park by many people working in the vicinity of the High Road, with an average of 80 cars parking there each day. It had also been used as a popular shortcut between the High Road and Port Road areas with access past the Regional Cultural Centre. However, motorists and pedestrians will now have to find alternatives as the site has been closed-off to the public.
The site was due to be secured in November, however, a decision was taken to allow it to remain open over the Christmas period to facilitate the increased need for parking in the Main Street area during that time.
The Letterkenny Courthouse project is a public private partnership worth €11.5 million. Tenders are due back from contractors in March and it is hoped that construction will start in mid-2015 and be completed by mid-2017.
The site was acquired by the Courts Service on behalf of the Department of Justice and the Office of Public Works (OPW).
Posted: 4:39 pm January 12, 2015