EXCLUSIVE: BY CHRIS MCNULTY
OISIN Merritt feels as if he has a battle won, but a war still to fight.
Last June, the 19-year-old from Stranorlar fell 20 feet from a balcony in Majorca sustaining injuries so severe that his family, after spending a month holding a vigil by his bedside, were told that the end was nigh.
Now, he sits in The Forge Bar at the Villa Rose Hotel trying to explain how he was dubbed 'The Miracle Man' by Spanish doctors.
In a quite room of the Son Espases Hospital in Palma, Oisin's parents, Gary and Rose, his sister Tasha and girlfriend, Josephine O'Neill, were advised to prepare for the worst.
On the night of June 8, he and his friends were enjoying what was to be his last night in the Mediterranean resort when their world caved in as Oisin fell over a railing, tumbling 20 feet to the concrete beneath.
He spent the next month in an induced coma before doctors gave up on a recovery. And yet he talks of possibly returning to playing sport again.
"I'm just waiting to get a skull," he says matter-of-factly.
"I've no skull so there's not much I can do – you kind of need it.
"It's just a waiting game. It feels like I've been waiting forever, but once I get a skull I can really start the recovery."
He suffered two brain haemorrhages, one so severe surgeons removed a part of his skull to allow the swelling to ease.
He meets his surgeon in Beaumont Hospital in early March where they'll discuss their next move.
A titanium plate is one option although the preferred course of action is a custom bone implant. "It's made for people who are young and sporty," explains the youngster who played soccer at Finn Harps as well as being an accomplished footballer and hurler with Sean MacCumhaills.
"Basically, it's a thousand sheets of a chalk substance that forms into a skull. They say it's stronger than steel."
Along with friends Marty Gallagher, Mark Dorrian, Gavin Browne, Niall Sharkey, Barry Hegarty, Pauric McMenamin and Barry McGinty, he went off to Majorca for a week in the sun only the clouds appeared like they could never have imagined.
His skull was broken 'all over the shop' and he sustained a break on the top of his neck, a broken collarbone, five breaks in his jaw, a broken cheek bone, a ruptured spleen and he's permanently deaf in his left ear.
The day after the chief medic gave a chilling message – 'It's time to say goodbye' – a flicker of hope appeared when his right arm began to move. On Sunday July 8th he woke from the coma and whispered: 'How's Brazil getting on?'
That evening Brazil, who he'd faniced to win, were beaten 7-1 by Germany in the World Cup semi-final.
"I knew where my money was anyway!" he laughs.
Just a couple of weeks previous, there was no hope of such utterances.
"They actually have put it down to being a miracle," he says.
"The surgeons, doctors, everyone just came into intensive care and threw their hands up. 'This wasn't us,' they were saying.  When I was leaving they told me that I had the key to the hospital and to come back any time.
"I never believed in miracles and then a group of doctors in Spain are calling me 'The Miracle Man'."
Flown home on July 18th to City of Derry Airport in an air ambulance and transferred to Letterkenny General Hospital, his journey had only begun. Until his transfer to the rehabilitation clinic in the old St Conal's building, the mind is blank.
"The day I went out on holiday and the day I left hospital are all I can remember," he says.
"I can't remember a thing about being in Letterkenny Hospital. People said then that I was back to myself and talking, but I don't remember it at all."
Recovery may have been remarkably swift, but he started from square one again.
He says: "They started me off standing up for ten seconds. They'd be virtually carrying me but moving my legs in the walking motion.
"I was like a baby: Taught how to talk; taught how to stand up; taught how to walk.
"No-one could watch me. The pain was unbelievable. I'd be puking with the pain.
"From day one, I just wanted to go on. 'I want to walk' – that was it. As bad as it was I looked forward to it.
"It went from two holding me to one holding me to holding hands and then eventually going myself for 10-15 metres."
When the curtains were drawn, he had time to think. Too much time, perhaps, and the mind spun wildly.
He says: "There were days when it did get the better of me and I cried myself to sleep.
"It's a lot to take in. No-one sees the mental side of it – at nighttime when the lights are off."
He spent nine weeks at the National Rehabilitation Hospital in Dún Laoghaire, where they worked mainly on his left arm, which suffered nerve damage that has limited its movement.
"They got the movement back to 90 per cent, but there's still that last 10 per cent to go.
"I've no power. I could drop anything and even tying my shoe laces takes ages.
"I go into St Joseph's two or three times a week for physio. From being in every day in the NRH to this, it's a lot of getting used to.
"When I was in the NRH I saw so many people worse than me. People tripped on a kerb and were paralysed; here's me, fell 20 foot and wasn't.
"Everything indicates to me a higher power…"
It's helped him be thankful, if that's the right phrase to use after such an ordeal.
He says: "Why waste time saying 'why me' when I can live my life? I was given a second chance so I can take it or I can keep going back wondering why."
For that month there are just two images imprinted in his mind: "I thought there was a baby beside me the whole time and there was a man in the room wearing a black suit."
An older brother, Shane, died as a baby, and his mother noted that his grandfather, Patsy, 'never had a black suit off him.'
He says: "I believe in biology and evolution, but when something like this happens how can you not believe in a higher power.
"Granny's cross was tied to me at all times and that was the first thing I moved. There are just so many signs."
He's taken up darts and ten-pin bowling – "I have a competitive edge that I need to use" – but the obvious prevents him from being too brave.
"I just have to be so careful – I mean if someone hits me on the head I've no skull," he says.
"It's so weird. It's scary. Brushing my teeth earlier, the toothpaste fell and skimmed my head. Something like that could knock me out.
"Getting a haircut, too – I was in with 'Farah' (Sean Gallen) once and he was great. Tasha (his sister) has got used to doing it now though; naturally she was nervous at the start."
There seems just one nagging question now.
"No-one knows for sure if I'll be able to play," he says.
"No-one could ever understand the hunger and determination to get back playing.
"Everybody thinks that it's over and that I've beaten it, but for me the battle is only properly starting now and it won't stop until I'm back on the pitch with the boots on."
Posted: 1:17 pm January 26, 2015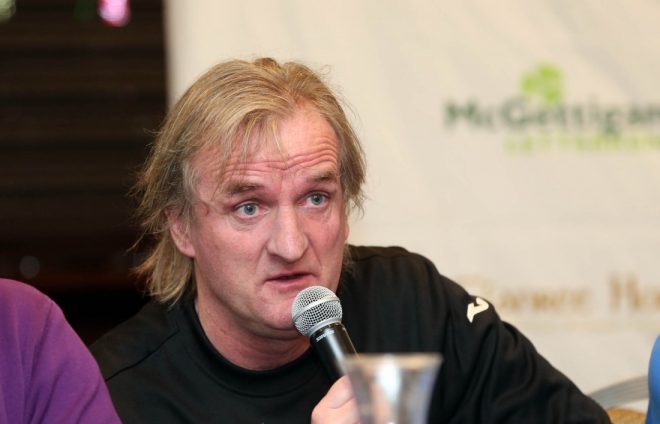 With the summer transfer window opening this Sunday, July 1, the Harps boss is instead content to spend every...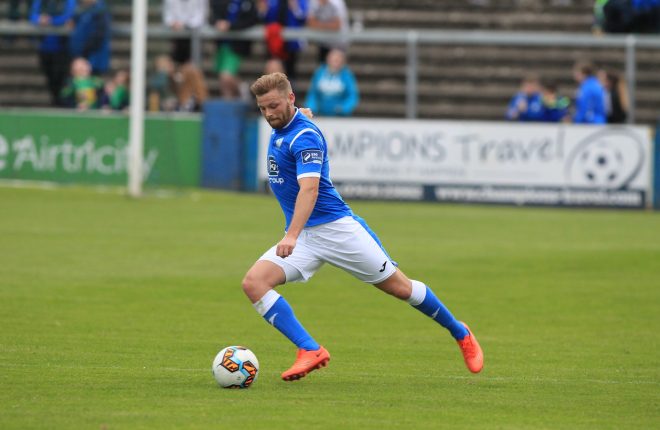 Cobh made the long journey home with the three points.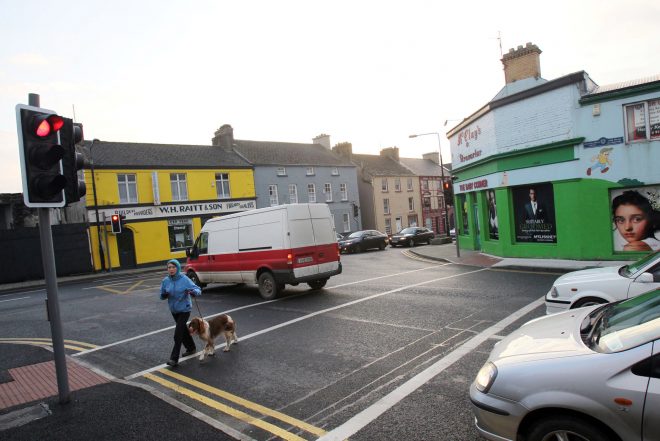 McClay's Corner is a prime location for any commercial unit or business fronting onto the Stranorlar to Letterkenny Road...