BY CHRIS MCNULTY
MICHAEL Murphy, Karl Lacey and Neil Gallagher could be in line face Fermanagh in Donegal's final group game in the Dr McKenna Cup on Sunday in Ballyshannon (throw-in 2pm).
The game was originally fixed for Wednesday night last in Ballybofey, but with Sean MacCumhaill Park covered in a thick blanket of snow, it was postponed around noon following an inspection by the Ulster Council.
With the Ballybofey ground set to host the National League opener against Derry in two weeks' time, the refixed game against Fermanagh has been pencilled in for Fr Tierney Park on Sunday.
Donegal boss Rory Gallagher had named a team in advance of Wednesday that included Paul Durcan and Eamon McGee, who remain set to make their first appearances of 2015 on Sunday. Mark McHugh was set to return to the starting XV having missed Sunday's win over Queen's with a quad injury, but Gallagher now says a changed line-up could take to the field against his home county.
"We will review it once we get to training on Friday and we'll basically start from scratch again," Gallagher told the Donegal News.
Paddy McGrath is in line to return to the team while Gallagher has not ruled out including Murphy, Lacey and Gallagher
"Those boys could be very close," the manager said.
Although beaten by eleven points by Derry on the opening day in Owenbeg, on an afternoon when a shadow Donegal team took to the field, they overturned Queen's 2-16 to 1-8 on Sunday, with Martin O'Reilly and Eamon Ward netting goals in the first half.
Donegal remain in with a chance of making the semi-finals – which are pencilled in for next Wednesday night – but it is an outside chance given that their scoring difference is eleven points off that of Armagh, the second placed team in Group C.
Gallagher said: "We'll just be going out to try to get a good performance and hopefully a win. We're not overly bothered about qualifying to be quite honest. If it happens, it happens, but for us the main thing is the performances and getting more game time under the belt of a few players.
"We're looking to improve again. We showed improvement against Queen's from the Derry game, which probably wasn't that hard to do, but we were happy against Queen's and we'll look to make another improvement again this weekend.
"Really for a lot of the players it's about building fitness. Most of them have come back in good shape and are showing very good form. We'll get a good work out again on Sunday and now we're really aiming for the Derry game at the end of the month."
On Monday night, the appointment of Jack Cooney, a former Westmeath player, as a coach/selector with Gallagher was ratified by county committee. Cooney's wife is from Kilcar and the couple have a home in the area. He will work alongside Gallagher and Gary McDaid on the management team.
Gallagher said: "I've been living in Kilcar for five and a half years now and I've got to know Jack pretty well. He would be down watching training sessions when he's in Kilcar. I'm delighted to have him on board."
Fermanagh have made a bright start to 2015, with wins over Queen's and Derry.
Pete McGrath was a late appointment last year but the former Down boss says the Ernemen can make an impact this year.
"I've got a much better handle on the players now," he said.
"I know their mindsets. I've come to know them individually and I know what makes them tick.
"They know what makes me tick as well and we are working very cohesively towards making a serious impact in whatever competitions we play in this year, whether it's the McKenna Cup, the National League or the Championship."
Gallagher will be looking for a win over his native county men, against whom he tasted McKenna Cup defeats during his spell as Donegal coach, in 2011 and 2013.
He said: "We'll go with something similar for Fermanagh. I know from talking to people at home they're putting in a massive effort. They've been back training before most teams but there's a big push.
"Pete McGrath was a late appointment last year and they're going well with having beaten Derry. Fermanagh will probably be fitter than us but no more than Derry or Queen's we won't look at the opposition, we will look at ourselves."
Colm McFadden and David Walsh returned to training this week with Neil McGee, who is nursing a foot injury, the only one not taking a full part.
Posted: 10:00 pm January 16, 2015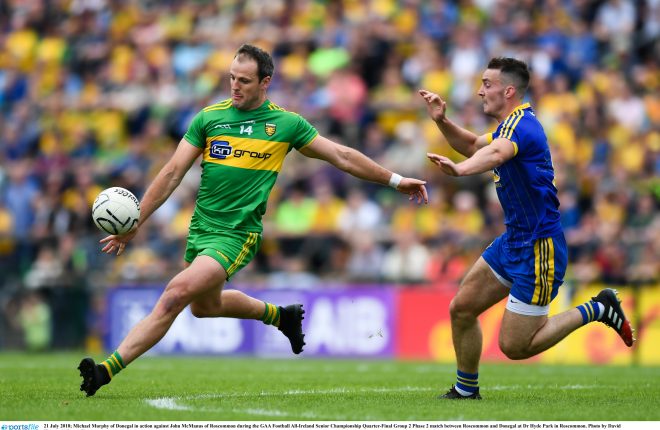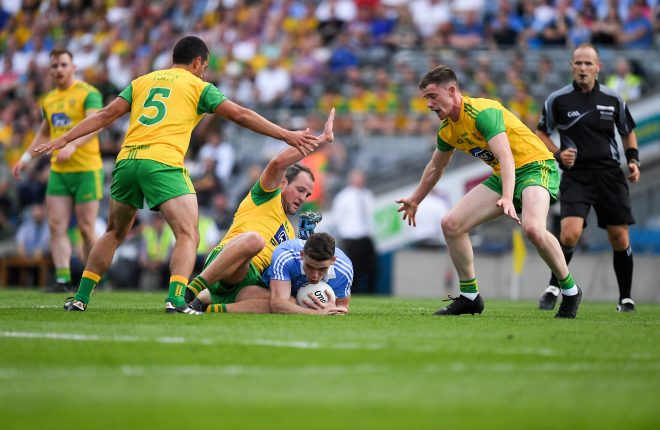 There were high hopes ahead of the first weekend of the Super 8s, but unfortunately the football didn't live...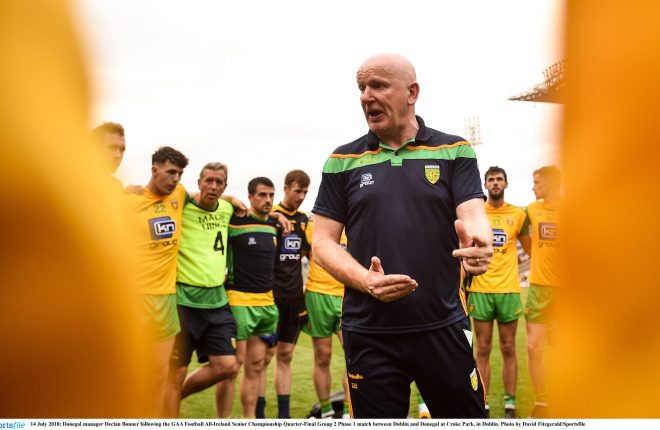 Donegal face Roscommon in Dr Hyde Park on Saturday at 5pm.