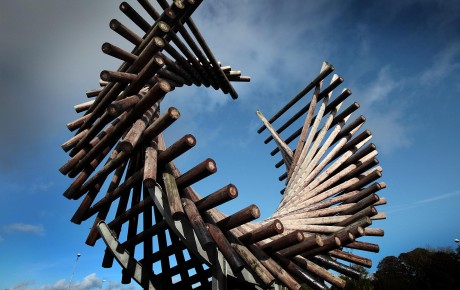 MORE than 80 per cent of Donegal retailers saw an increase in their Christmas trade in 2014 and over 55 per cent of them intend to take on more staff this year. That's according to a sample survey conducted in the county by award-winning online accountancy firm, accountantonline.ie.
"This is a positive indicator for the year ahead", said Larissa Feeney, founder of accountantonline.ie, who also owns and runs Larissa Feeney Chartered Accountants in St Johnston. "We know it's been a struggle for many retailers over the past 6 years but this is a sign that things may finally be getting better."
"Not alone did most retailers show their business was better this Christmas, but the survey showed that almost 30 per cent saw an increase of over 20 per cent," says Larissa. "The main reason cited for this increase was a general improvement in the economy, while over 47 per cent also pointed to the strength of Sterling as a factor.
"One of the more surprising results of the survey was that almost 48 per cent of retailers felt that their increased business was due to more people shopping locally this year. Given the growing trend towards online shopping, this is a great indication of commitment to local retailers."
"It's always a boost to the local economy when local businesses perform well but the impact will be even greater if more retailers increase employment as a result. Almost half of retailers (48 per cent) said they would take on an extra 1 to 5 staff in 2015, a further 4 per cent said they would take on 5-10 more staff and another 4 per cent said they would take on over 10 more staff this year, which is great news!"
"It is important to recognise that many retailers still face huge challenges, including high rent and rates, competition from online competitors and access to reliable broadband," says Larissa. "Retailers we spoke to in Main Street, Letterkenny also made the point that access to their premises is restricted due to parking difficulties in the area, which will likely hinder any recovery in their businesses."
However, the poll results and my own experience with local businesses indicate that traders are generally more positive for the year ahead and are cautiously optimistic that the worst of the crisis is behind us.
The survey was conducted amongst Donegal retailers over the last week by phone and email, with a response rate of over 10 per cent. Further details from www.accountantonline.ie or email info@lfeeneyaccountants.com
Posted: 10:32 am January 21, 2015