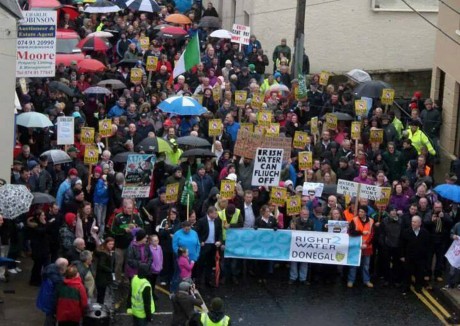 THE 'Right2Water' campaign Donegal has announced plans for another major demonstration against water charges to be held in Letterkenny on January 31.
The latest protest march follows the huge demonstration held in the town on November 1st, and local protests held throughout the County in November.
Right2Water Donegal PRO Gary Doherty says the march is being organised on foot of the continued installation of water meters in Donegal.
"In the last number of months we have seen a high level of activity from Irish Water contractors in Donegal, and this week has seen meter installation begin in Letterkenny for the first time.  This has caused huge anger and upset in the County from our people who are totally opposed to the imposition of water charges, and Right2Water Donegal members have been leading the protests against this meter installation.
"The demonstration on January 31st will provide a platform and an opportunity for all of those opposed to water charges to vent their anger at the Government, and send the message once more that Donegal will not acquiesce with this unfair and unjust tax", he said.
Fellow Right2Water Donegal member Owen Curran also encouraged all those opposed to water charges to support the demonstration and the Right2Water campaign.
"Right2Water is the largest anti – water charges organisation in the country , and our strength lies in the number of political groupings, independents, trade unions and community groups who are affiliated to the campaign.
"It is only through a united and concerted campaign can Irish Water and the Government be defeated.  Right2Water has brought hundreds of thousands of people to our streets in the last number of months. On the 1st of November we had 10,000 people protesting on the streets of Donegal.  That level of public protest is unheard of in the last few decades here, and we believe we have the Government rattled.
"We in Right2Water Donegal held a committee meeting in Letterkenny on Tuesday night last, and this planned protest is only one tenet of our plan of action against the water charges.  We plan to build the campaign further until we have defeated the Government on this issue, and water charges and Irish Water are abolished."
Posted: 2:06 pm January 8, 2015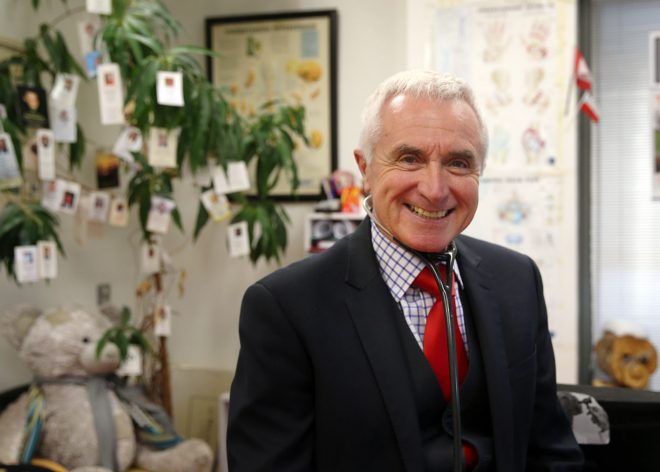 Letterkenny based GP Dr James McDaid said that an 'awful' lot of people across Donegal were using benzodiazepines.