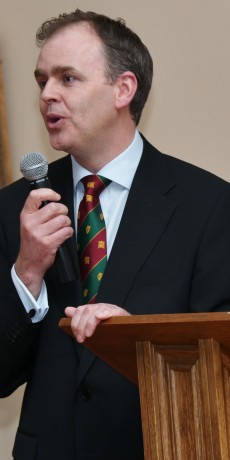 MINISTER Joe McHugh said this week that more people were at work in Donegal since the launch of the Action Plan for Jobs in 2012 but the IDA need to do more for the county.
Unemployment is down by almost 15 per cent in the past 30 months but he junior minister acknowledged that thee was still much work to do to get more people working again in the county and to encourage people to return home from working abroad.
"It is important to highlight that this trend is a positive one. Over the last two and a half years, the number of people on the Live Register has been decreasing and this is the direction we need to ensure it continues, driving unemployment figures lower and encouraging our youth to return to their local homes and towns.
"It is also important that we recognise that there is a lot more we need to be doing to encourage not only local job creation but also in attracting foreign investment.
"While the IDA figures are positive on a national scale, they are disappointing for Donegal and I believe there are a number of key factors holding up our progress, broadband and transport infrastructure being two key elements. I have met with those involved with the National Broadband Plan within the Department of Communications, Energy and Natural Resources to highlight the urgency of gaining access throughout the County. I will continue to push for the improvement of broadband infrastructure throughout towns, business parks and schools in Donegal and work with those looking to set up a business or invest in the area.
"While another drop in the Live Register in December emphasises that the economy is in recovery and that more people are entering the jobs market, we need to ensure that this is a country-wide recovery and that rural areas are being included and supported," he said.
He added that Minister for Jobs, Richard Bruton has outlined that 2015 will see an increased focus on job creation outside of the main urban centres and he is preparing to launch a pilot programme of the Regional Enterprise Strategy. This strategy will specifically address growing economies in rural areas.
"I intend on working with the Minister to ensure that Donegal is included in this programme," Minister McHugh said.
Posted: 11:46 am January 9, 2015