BY CHRIS MCNULTY
HAVING returned to America early this week, Jason Quigley will help launch the 'Battle of the Bay', charity boxing show organised by Buncrana native Mark Porter in Boston on Friday.
The Finn Valley middleweight, back Stateside after spending the last couple of months at home in Ballybofey, is gearing up for a busy 2015 having won the opening three bouts of his professional career last year.
Quigley recorded wins over Howard Reece, Fernando Najera and Greg McCoy to take him to 3-0 at the turn of the calendar.
The 23-year-old is expected to be in action again next month and is anticipating a big year. The Golden Boy Promotions boxer had a huge reception for his last fight, when he stopped McCoy 2 minutes 39 seconds into their first round at the Memorial Hall in Plymouth. The success of that bout in Boston gives rise to the feeling that his team will seek to have their man back on America's east coast again soon.
Quigley will be in Boston on Friday again, but in a promotional capacity alongside Sheer Sports Management, to help launch the 'Battle of the Bay' event. The white collar boxing event on March 28 at the Dorchester Armory will be the fourth annual 'Battle of the Bay' event.
The brainchild of the fundraiser is Porter, who was diagnosed with non-Hodgkins lymphona in 2005 but fought a victorious battle against the cancer.
Since being given a clean bill of health, Porter run ten consecutive Boston Marathons and raised over half raised half million dollars for various cancer charities.
"I feel very blessed to have been given a second chance," he said.
"I've helped promote professional boxing shows in Boston and just decided if I am going to do all that work, I'd rather do it for a good cause."
The first 'Battle at the Bay' was held in 2012 and was a triumph with nearly 1500 spectators from the Greater Boston area coming out to cheer on the fighters and help raise $60,000 for the Dana Farber's Children program. The show has gone on to raise $130,000 for various charities and has become a popular fixture in the calendar.
Porter took part in the first event in 2012, boxing against Dean Hardy, but no decision was given for the contest.
In addition to Quigley, Irish UFC star Conor McGregor will also be at the launch ahead of his return to the octagon on January 18th against Denis Siver at TD Garden, where a win on the night will pave the way for McGregor to go for a title shot against Jose Aldo.
"To have these guys on board is amazing," Porter said.
"Given the nature of our own event and the fact it is primarily Irish men and women taking part, it is great to have both these talented fighters from Ireland taking time out of their training schedules to get involved and help us launch our 2015 event in Boston.
"We started our training early with boxing sessions taking place before Christmas and we have had a great turn-out so far. However, we are hoping that given that the holidays are over and people are looking to get fit or are looking for a challenge, they will see 'Battle at the Bay' as the perfect way to do this and all whilst helping to raise money for charity."
The launch takes place at Peter Welch's Gym, Dorchester Avenue, South Boston at 4pm local time on Friday.
For Quigley, it will be back to action soon as he readies himself for a fourth pro bout soon. Last July, he took just 82 seconds to overcome Reece in his debut at the MGM Grand before Najera didn't rise from the stool for the fourth round of their bout at The StubHub Center in Carson in August and in late October Quigley powered to a win over veteran McCoy.
Posted: 6:00 pm January 8, 2015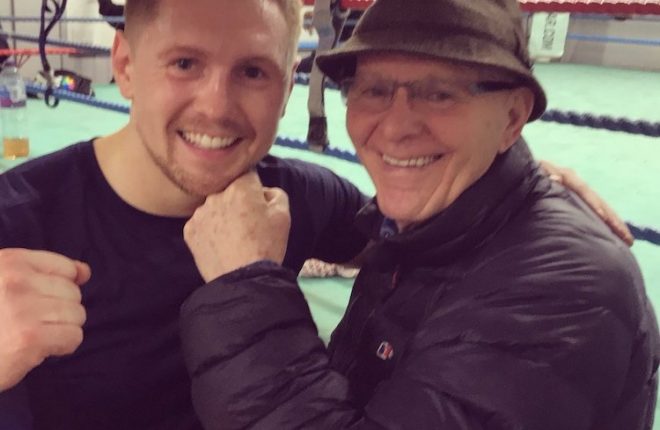 Brendan Ingle's funeral takes place in Sheffield today.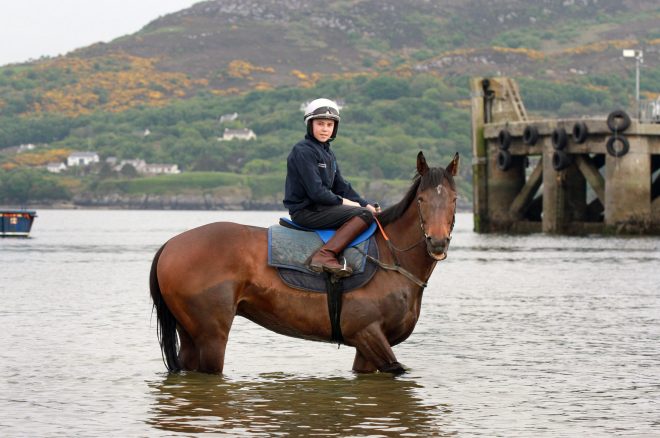 The 15-year-old Errigal College third year student landed five winners on what was the opening day of the North...