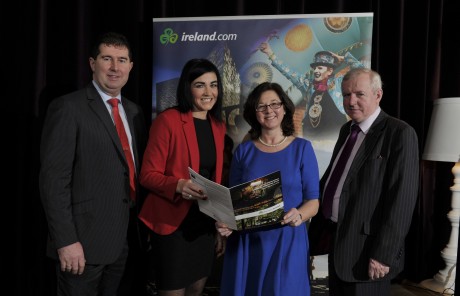 A delegation of Donegal and Irish tourism businesses was in Glasgow last week, taking part in Tourism Ireland's first tourism promotion of 2015 in Scotland – a networking event with key Scottish influencers which took place in advance of Celtic Connections, Scotland's premier winter music festival. 
 
In all, 24 tourism enterprises – including the Clanree Hotel and the Station House Hotel, from Letterkenny, as well as the Great Northern Hotel and Leisure Centre, in Bundoran – took part in the B2B networking event, meeting and doing business with influential Scottish tour operators and travel agents, as well as various print and broadcast media. The event provided an invaluable platform for the participating Irish companies to network and win business for 2015. And, given that Celtic Connections, one of the world's largest traditional and roots music festivals, is kicking off in Glasgow this week, the tourism event was also a particularly good opportunity to highlight our music and culture – vital components of the holiday experience on offer here.
 
Vanessa Markey, Tourism Ireland's head of Great Britain, said: "I am delighted that so many of our industry partners joined us in Glasgow, highlighting our tourism offering to influential Scottish tour operators and travel agents and showcasing our rich cultural heritage. Great Britain is our largest tourism market and we were pleased to see visitor numbers increase by +9% for January to November 2014, an extra 214,000 British visitors compared with the same period in 2013. We are determined to ensure that tourism growth continues.
 
"Music and culture are vital components of the tourism experience and platforms such as Celtic Connections help us to spread the word about the island of Ireland as a premier holiday destination with an appealing cultural offering for our visitors, particularly among our near neighbours in Scotland. Our message is that there has never been a better time for Scottish holidaymakers to come and visit."
 
Promoting the Wild Atlantic Way and the Causeway Coastal Route will continue to be a major focus of Tourism Ireland's activity in Scotland and elsewhere around the globe in 2015; the organisation will also showcase the new Dublin Discovery Trail. This year marks 150 years since the birth of world-renowned Irish poet and Nobel laureate, WB Yeats; Tourism Ireland will promote Yeats 2015 – particularly to its 'culturally curious' audience. And, this year has also been designated ID2015 (the year of Irish design), a showcase of the best of Irish design. This special year will help raise the profile of Irish design and designers and show how they reflect our unique culture, helping to give us 'stand-out' on the world stage.
Posted: 12:33 pm January 21, 2015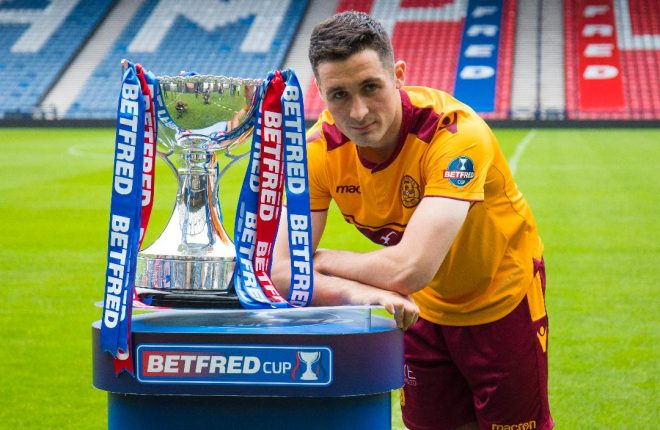 Motherwell captain Carl McHugh insists that his side won't just be there to make up the numbers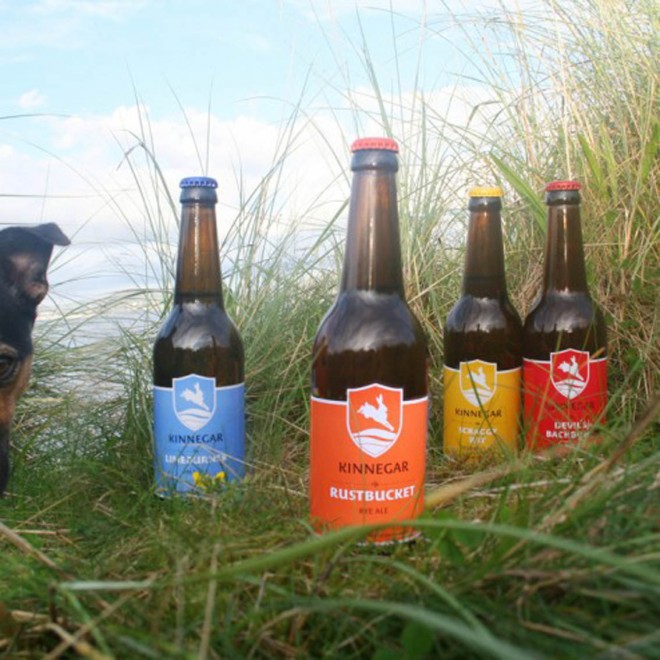 On top of well-heralded guest appearance across the full range of BrewDog bars, Kinnegar will be pouring alongside other...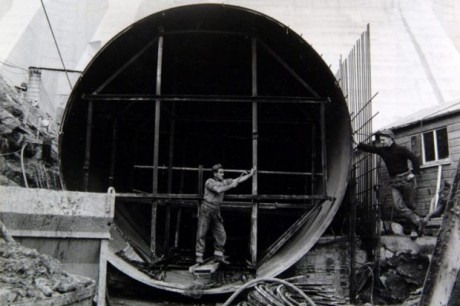 PICTURES are being sought Donegal 'Tunnel Tigers' at work on the Ben Cruachan Power Station in Scotland during the...