SOME farmers are putting motorists at risk by deliberately blocking drains, causing water to flow on to public roads.
The claim was made by Sinn Fein Councillor, Gary Doherty, at last week's meeting of the Municipal District of Stranorlar.
Cllr Doherty gave details of "an issue" with one landowner near Castlefin where a drain on his land had been cleared by Donegal County Council in order to prevent flooding on a local road.
However, he said, the road flooded again before Christmas and was "completely impassable" as a result.
The meeting heard that landowners are responsible for ensuring water is prevented from flowing onto a public roads their property which can cause accidents when it freezes or brings mud and stones onto the surface.
"The council told me they had the right to go on to farmers' land and open up drains and gullies, but some land owners are blocking them up again because they do not want water from roads coming on to their fields. Sure this is a legal issue," Cllr Doherty said.
Council engineer, Mr Garrett Doherty, told the meeting that it was "very clear" that land owners are responsible for keeping their drains clear and preventing water going on to public roads.
He added that, where roads do flood, the council had the right to drain the water on to farmers' land.
"If a land owner does not comply with our written instructions, the council can do the work required and bill the landowner," Mr Doherty said.
"The council goes above and beyond the call of duty and gives landowners pipes and even go on to their land to clear drains."
He added that, each year, the council places ads in local newspapers, reminding land and property owners of their responsibilities in relation to water flowing on to public roads.
However, he said, some land owners are "not willing to co-operate" with the council, and that enforcing the powers available to them requires a lot of time and resources.
Posted: 2:29 pm January 20, 2015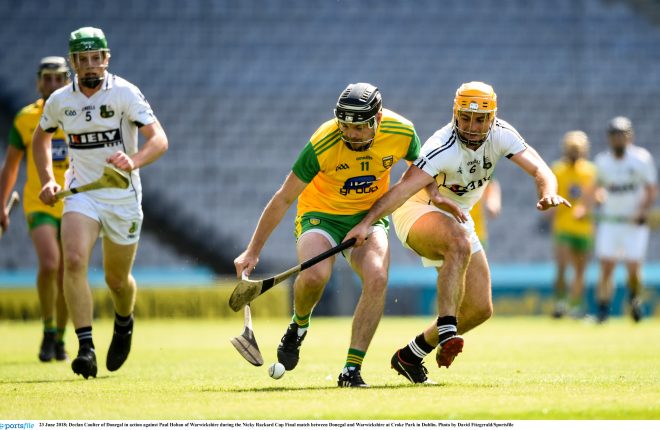 Donegal were too strong for Warwickshire