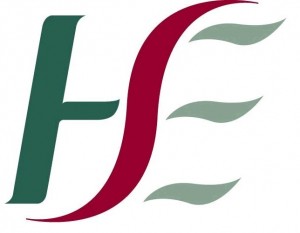 BY KATE HEANEY
A DONEGAL family may have to sell their farm for a fresh life in Britain where their teenage girl can receive a life-saving drug for a rare blood condition she suffers from.
Maeve McGill (15) from Aighe, Ardara, requires a drug which costs €437,000 a year to treat her life-threatening blood disorder, Paroxysmal Nocturnal Haemoglobinuria (PNH), but the HSE are refusing to pay for it.
Now, her parents, Pat and Teresa, are planning to sell their small farm two miles outside the heritage town which has been in the family for generations, to allow them move to the UK to help their daughter.
PNH causes the destruction of the blood cells, leading to anaemia, fatigue, muscle pains and a high risk of blood clots and kidney failure. A third of sufferers would have died within five years until the development of the drug Soliris (eculizumab), a medication which controls the breakdown of red blood cells.
The drug allows patients to live relatively normal lives.
Maeve is one of six patients in Ireland who are being refused the drug because of its cost and she is the youngest sufferer in the country. The HSE are currently funding six patients to receive the drug while the manufacturer are funding four patients.
Maeve was diagnosed two years ago after her mother brought her to their GP having noticed her eyes a yellow colour, when she finished dancing at a local Féis. Maeve is a third-year student at St Columba's Comprehensive School in Glenties.
The Haematologist at Letterkenny General Hospital, Carina McMahon, diagnosed PNH but the HSE will not pay for the drug for her.
Now Maeve must visit the hospital weekly to have her blood checked and as her condition progresses she is becoming weaker.
Because she is on Warfarin she cannot play sports and is not allowed to do PE.
Speaking this week Maeve said she was delighted to learn there was a drug that could help her but was devastated to learn the HSE would not fund it.
"That someone would not give me something that would help my life which has been so restricted and changed by this condition. I would hope to get the drug in the future, but I don't know what else I can do – either I live with this poor quality of life or I get the drug. It seems to be getting worse as time goes on and I am in hospital a lot more and for a lot longer," Maeve said.
Her parents, Pat and Teresa McGill, believe it is unfair that the HSE are depriving their daughter of a normal lifestyle.
"She is sick and we are on tenterhooks when she goes out in the morning – is she going to end up in hospital? Her life is controlled by the fact she cannot get this drug – she deserves to live a normal life. We were stunned to learn there was a cure but she cannot avail of it. There are ten people in the country on this drug and one child and seven other people here cannot avail of it," Mrs McGill said.
They contacted all of their TDs and while Deputy Pearse Doherty raised the matter in the Dáil it always come back to the cost.
Maeve's father said the drug is available on the NHS in the UK and if needs be they will sell up and move there.
"I don't think we should have to do this. My family have farmed her in Ardara for generations going back to the 1800s. I feel it is unfair on the whole family, not only affecting our youngest daughter Maeve, Teresa and me and our other children – Marina, Mary Claire and Philip.
"Teresa and I have never lived outside Donegal. The price of land has not risen in Donegal and how long would it take us to sell up, move and set up home in the UK with Maeve being sick?
"Maeve's health is by far the most important thing for us. It is very hard to watch her being sick knowing there is a drug out there that can help. We know it is expensive. The HSE needs to put their heads together for Maeve's sake and the others who need it," Mr McGill added.
The HSE this week met with the manufacturers of Soliris seeking a reduction in the price of the drug so Irish patients could get it, however no agreement was reached on reducing it to a reasonable price.
The drug's development cost $1 billion and the condition is rare making the drug so expensive. Soliris costs the same in the UK as it does here.
Posted: 8:35 pm January 29, 2015