BY CHRIS MCNULTY
BARRY McNamee won't begrudge Michael Duffy and Patrick McEleney moves away from Derry City should their respective trials lead to contract offers, with the Ramelton man chasing a cross-channel dream of his own.
Although he penned a new two-year contract at the Brandywell last month, the 22-year-old Ramelton man remains hopeful of a big move himself.
Duffy has been on trial at Celtic twice in recent times, scoring twice and setting up another in a game against Newcastle United last Thursday. Duffy starred in a 3-1 against a Newcastle side that included goalkeeper Tim Krul. McEleney, meanwhile, is this week with Brentford hoping to clinch a deal.
"From a Derry point of view, we'd want to keep hold of players like that – and if they go we'd need good replacements in," McNamee said.
"They're two big players for us.
"Mickey has done very well at Celtic. He's still only young and has plenty of time. Patrick, too is a quality player.
"If they get a chance to go and better themselves, they have to do that. If I got the chance, I'd do the same. You can't be selfish about it whenever it's your own ambition to go down that route. It would be no surprise if the two boys got signed up."
McNamee spent a short time on trial at Nottingham Forest previously and had a recent trial at Skybet League One outfit Fleetwood Town  cut short after he picked up an ankle injury.
He said: "I was carrying an injury into the Cup final and wasn't really fit enough for that anyway. When I went to the trial, I got a different injury on the second day. The groin had been holding up ok, so that was disappointing."
The former Swilly Rovers youth was courted by Sligo Rovers and St Patrick's Athletic and, for a while, he mulled over a move before he committed again to Peter Hutton and Derry.
He said: "When I came back, I took my time with things and didn't just rush out and sign the first contract I was handed. I took my time and went with the best offer.
"My head, after I came back from that trial, was all over the place. I didn't really know what I wanted to do. At a few stages, I thought: 'I'll just sign whatever contract I'm given here'. I've a good family behind me so they kept me right and I took my time to get it sorted."
McNamee was reported to have been angered after being left out of the City line-up for the FAI Cup final against St Patrick's Athletic, a game City lost 2-0, by Hutton, and looked set to make his exit.
He said: "After the final, the trial didn't work out and I had a couple of contacts from other clubs. I've been very happy at Derry so I've signed up for two more years. This is the place I want to be at the minute.
"We were disappointed with the Cup final defeat. You'd obviously want to end the year on a winning note. We took a break after it and we'll be aiming to do a lot better this year."
City's players have been back doing fitness tests under Pierce Lafferty and they are back in collective training today, Friday.
These are uncertain times at Derry, who recently placed Shane McEleney and Rory Patterson on the transfer list with Patterson confirming yesterday that he'd had his contract cancelled. McNamee has become one of their leading lights and wants to make up for what was a disappointing 2014 on Foyleside. A turbulent beginning to the campaign saw Roddy Collins removed as manager and replaced by Hutton.
Playing in the Europa League and reaching the Cup final proved the highlights, but with no European football in 2015, Hutton's budget has been hit, but McNamee and company are aiming to turn things around.
He said: "It's going to be a long, tough season again, but we're looking forward to it. It's been a long enough off-season, so it's good to get up and running again.
"We didn't perform at the start of last season. We went into a wee spurt again around June or July, but we kind of fell apart again. We kept it together in the Cup and it was great to get back to the final again. We need to get back to that stage again."
Duffy, meanwhile, is anxiously waiting on word from Celtic boss Ronny Deila after spending a successful week on trial in Glasgow last week.
Duffy is hopeful Celtic will offer him a deal upon they return from their mid-season break in Gran Canaria.
"It was good to play against Newcastle and get a tough game under my belt but I did well so I'm happy with it," he said.
"It's even better to play against a keeper who played in the World Cup. I did all I could so I will just need to wait and see when the manager comes back from the trip to see what his call is."
Duffy, who hit 11 goals in 29 league appearances for Derry last season, has strong links to St Johnston, where the Duffy family, including his father Michael 'Bamber' Duffy hail from.
Posted: 4:00 pm January 16, 2015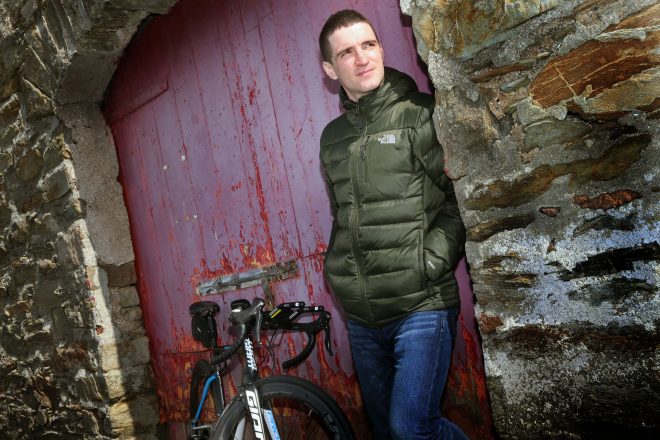 Marty Lynch is lighter, leaner, stronger and smarter. While the prospect of going for three-in-a-row next year is appealing,...
Derry claimed the spoils.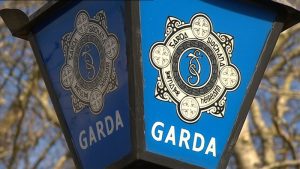 BURGLARS broke into a home in Ramelton in the early hours of Sunday morning using a stolen key. Gardai...