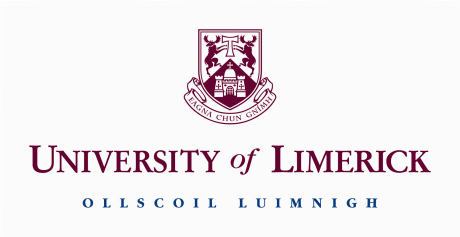 DONEGAL people who suffer from arthritis are being sought by a research team from the University of Limerick to take part in an Occupational Therapy programme.
'Working with Arthritis' aims to facilitate long-term management of arthritis / back pain and support people on the pathway to work.
The University of Limerick (UL), in collaboration with Arthritis Ireland is inviting people with arthritis in Donegal and other border counties to take part in the programme which aims to impact on arthritis/ back pain symptoms such as pain and fatigue, and facilitate long-term and sustainable management of the condition.
The program is led by UL researcher and Occupational Therapist Dr Katie Robinson, and people with any type of arthritis (e.g. Rheumatoid Arthritis, Osteoarthritis, Fibromyalgia etc) or back pain are urged to make contact with Maureen O'Neill (the Research Assistant on the Working with Arthritis programme) at the Department of Clinical Therapies, Faculty of Education and Health Sciences, UL.
Working with Arthritis is jointly funded by the European Union Social Fund and the Department of Social Protection through the Disability Activation Program which aims to increase the capacity and potential of people on disability or illness payments to participate in the labour market.
Therapy researchers at UL, in collaboration with Arthritis Ireland, and the Association of Occupational Therapists of Ireland, have developed Working with Arthritis based on the best available international evidence. The program is offered to clients in their own homes or from an office in Galway. The program involves up to eight sessions and is tailored to the individual needs of clients and typically includes; fatigue management, stress management, joint protection and career exploration.
Dr Katie Robinson comments "the number of people with arthritis or back pain who are out of work in Ireland is unacceptably high. The economic crisis in recent years has shown us that work leads to more than just financial rewards; work is good for our mental health and social inclusion. People with arthritis and back pain frequently can enact strategies to manage the troubling aspects of their conditions in the work place. Working with Arthritis represents a real commitment on behalf of the Department of Social Protection to offer an evidence based and individual program to support people with arthritis or back pain along the pathway to education or work."
UL is inviting people of working age in the region of Donegal with arthritis or back pain who are in receipt of an illness or disability payment from the Department of Social Protection to participate in this programme.
To participate in Working with Arthritis or for further information please contact:
Dr Katie Robinson by phone at 087 6094209 or email: arthritis@ul.ie
Posted: 10:51 am January 21, 2015