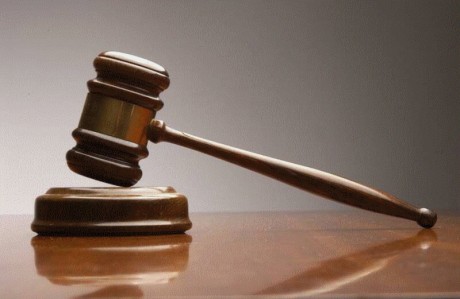 A YOUNG Annagry man facing more than 50 charges, had "been dodging bullets" to avoid appearing in court, a Garda Inspector told Judge Kevin Kilrane today (Friday).
Philip Moore (21) from Cruckaheen was before Ballyshannon District Court following his arrest at 3.15 am on New Year's Day.
The court was told that the latest new charges against him included driving without insurance or driving licence and giving a false name to gardai at Bonagee, Letterkenny on December 22. He also failed to appear at Dungloe and Letterkenny District Courts in November.
Arresting Garda Elaine Gordon told Judge Kevin Kilrane, when referring to the charge of being without insurance, that Moore was already banned from driving at the time.
Moore faces around 40 other charges already before the courts of being part of a gang involved in a rampage of thievery and burglary in the Rosses area of West Donegal between January and June 2012.
Inspector Denis Joyce said there were fears Moore would return to England on Saturday) and so gardai were seeking a remand in custody.
The Inspector added: "He has been dodging bullets for a number of years, now."
Moore was remanded in custody to re-appear at Letterkenny District Court on Monday.
Posted: 1:45 pm January 2, 2015