A LOCAL performance artist has gone viral with a Youtube video of his speech about water charges and austerity.
Andrew Galvin's 'On the 10th of December Ireland Will Rise' has already been watched 25,000 times since its upload on Saturday. The eight-minute speech is a call to the Irish people ahead of the water protests due to take place on December 10.
Originally from Killygordon, Galvin, AKA 'Maximum Homosapien', is a poet, playwright, artist and performer now based in Letterkenny. He gave his first performance of the speech at last Friday's night's alternative cabaret, 'The Revelry', at the Voodoo in Letterkenny.
The following day, he read a more rousing rendition of the piece at the anti water charge protest in Letterkenny. Videos of both performances were subsequently posted on Youtube and have been viewed more than 35,000 times to date.
Posting on his Facebook page last night, Mr Galvin said he had received many beautiful messages and comments of encouragement. "One of my favourite so far from a stranger reads: 'I was debating whether or not to take the kids out of school and go marching on the 10th. He's just made my mind up'."
Posted: 10:55 am December 3, 2014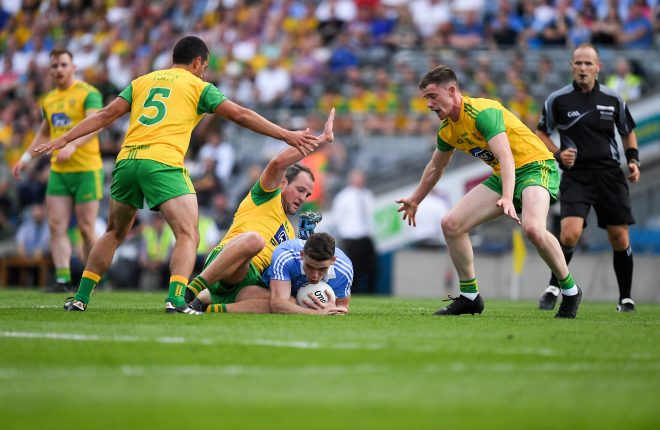 There were high hopes ahead of the first weekend of the Super 8s, but unfortunately the football didn't live...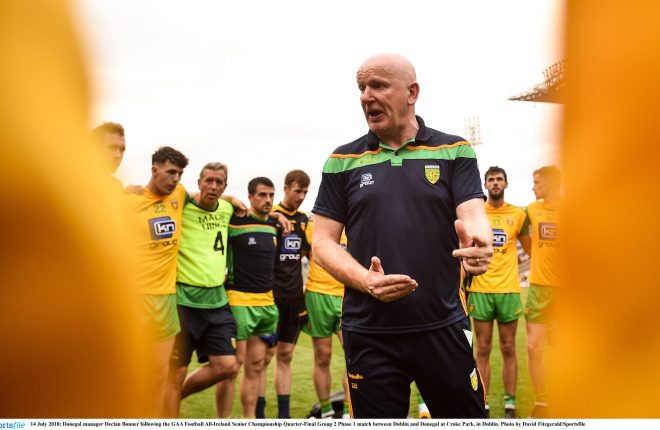 Donegal face Roscommon in Dr Hyde Park on Saturday at 5pm.