DIRECT from the stage at their home in the Palais Garnier on Thursday, December 18 at 6.30pm, the Ballet National de Paris brings the ultimate seasonal family ballet spectacular, Tchaikovsky's Nutcracker, preceded by a special highlights programme Fêtez la Danse to Century Cinemas, Letterkenny.
The main production of the seasonal family favourite, Tchaikovsky's Nutcracker, is the much-loved story of a young girl who wakes up to find that her Christmas presents have magically sprung to life, is threatened by an army of mice, but then is saved by the Nutcracker leading an army of toy soldiers.
A gloriously costumed and staged production – straight form a fairy-tale book, this is the world-famous production choreographed in 1985 for the company by Rudolf Nureyev, and is the perfect show to watch before Christmas!
'Warming up' for the Nutcracker, the spectacular seasonal programme opens with the unique and spectacular Défilé of the Paris Opera Ballet – the 300 year old traditional procession of the entire company of 154 dancers.
This is then followed by the short programme Etudes, to music by Carl Czerny – a kind of manifesto of the great classical ballet techniques, from the spiritual home of this quintessentially French art-form.
With half-price children's tickets and special family ticket prices too, this is the perfect seasonal outing for families, young ballet dancers and ballet fans (and not-so young ones too). Make sure you don't miss it!
Posted: 4:28 pm December 9, 2014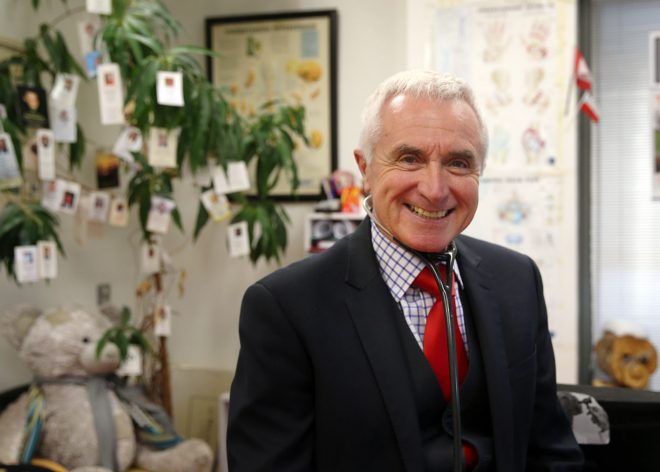 Letterkenny based GP Dr James McDaid said that an 'awful' lot of people across Donegal were using benzodiazepines.