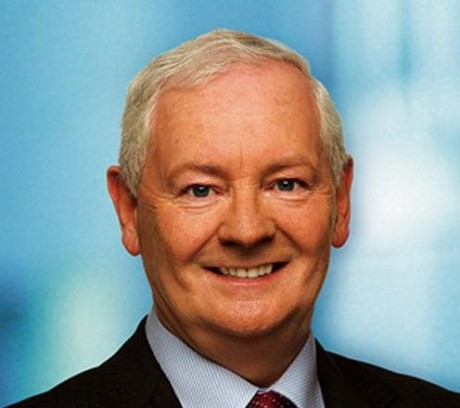 BY C.J.MCGINLEY
DONEGAL TD and former government minister Dinny McGinley lobbied the chief executive of a state agency on behalf of a party worker in a row over a strip of land.
Deputy McGinley, from Gaoth Dobhair, arrived at the headquarters of the Ordnance Survey of Ireland (OSI) in Dublin with election canvasser Seamus Duggan.
Mr Duggan's daughter Lorraine is involved in a legal dispute with neighbours over a piece of land close to her newly-built home. The strip of land is just three metres wide. Mr McGinley was Junior Minister for Gaeltacht Affairs at the time last June.
Neighbour, Fionan Byrne claims a ditch at the side of his property was created by his grandfather prior to 1905 on land owned by the family. He has argued that the Duggan family's claim to the piece of land is not legitimate.
The Duggans insist the property belongs to them. The matter is likely to end up in the civil court.
A report in the Irish Independent quotes a civil service whistleblower who has 'serious concerns' over the former minister's role in the dispute.
Asked why he had become involved in the the dispute Mr McGinley said only:
"Any representation I made on behalf of a constituent is a private matter between me and them," .
Mr Byrne said he felt his local TD let him down, adding "he had no business getting involved in a matter between neighbours."
Posted: 12:53 pm December 1, 2014