A NUMBER of unknown Donegal placenames have appeared on the oldest known separate individual map of the island of Ireland.
The map, which recently came to light in a 600-year-old atlas valued at €3.2 million, failed to sell at Christie's in London last week.
It went under the hammer last Wednesday afternoon where it "sparked widespread admiration and interest", according to a spokesperson for the auction house.
Christie's said the "highly important and intriguing map" showing Ireland "aptly bordered in bright green" was the "oldest known separate, individual map of the island".
The map, dated 1468, is the first depiction of Ireland alone rather than together with Britain.
It appeared for the first time at auction.
The spokesperson said 57 place names are identified, among them Porto Rosso (Portrush), Limerich, Chorca (Cork), Drogda (Drogheda); and Bre (Bray).
The capital is not identified although a settlement spelt as Donvelim might refer to Dublin or Dún Laoghaire.
There are three untranslated placenames in the general area of Donegal.
The spokesperson said they believe the oval shaped, orange coloured, island in the north west is "perhaps" Tory Island.
While the title of the map is in Latin, a local priest who speaks the language believes the names are merely a phonetic translation of old Irish placenames.
"This Italian origin and the specific interests of navigators and trade would explain the difficulty in deciphering the list of names along the coast," explained Fr Frank McHugh who lives in Letterkenny.
"Some names, such as Chorca and Bre, are simply attempts to record the Gaelic sound. Going around the list of names on the map, it is possible to identify a number of corresponding contemporary names. It is believed that the navigators mapped a total of about 150 Irish names. The interest of the Italian cartographers was mostly in ports and islands, so comparisons can be made."
Some offshore islands, including the Aran Islands and those in Clew Bay, are depicted in red, blue, green and gold.
Do you recognise any of the Donegal placenames? If so, email c.scanlon@donegalnews.com or call 074 9115629.
Posted: 2:59 pm December 2, 2014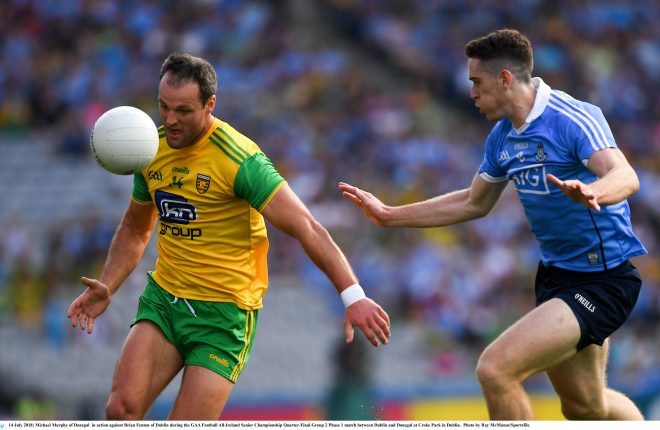 Dublin too strong in Croker.