BY CHRIS MCNULTY
THE air miles are worth it now for Róisín McCafferty.
A physiotherapy student at Coventry University, she's been flying back each weekend for the last couple of months to prepare for games and to play for Termon's ladies.
Her cousin, Olive, has been making a similar jaunt from Edinburgh where she's working and studying, but a 3-12 to 1-13 All-Ireland final win over Mourneabbey of Cork makes it all worthwhile.
"This is what flying home every weekend and what the four nights a week of training are for, she said.
"Everybody puts in the commitment and the work. We live, breathe and eat football everyday. All we do is football."
McCafferty made a telling intervention late in the first half, rising high just off the goal-line to catch Laura Fitzgerald's ball in. Termon were trailing by four at half-time, but they turned the tables in the second half of.
McCafferty said: "We knew we hadn't played a tap in the first half. We were a bit more worried about them in the first half than we were about ourselves. We sat down and said we'd go out and play our own game and that's exactly we done."
A former Donegal captain, McCafferty won an All-Ireland Intermediate title with the county in 2010 and has won a staggering 21 Cups with Termon over the last five years. This , though, was the one they wanted above any other.
And they were inspired to it by the sublime Geraldine McLaughlin, who hit a staggering 3-8.
"What can you say about her? She has been doing that all year," McCafferty said.
"She does that every day she goes out. You think you'd get tired standing up to it but she takes the batterings and you just know you can depend on her every single day. If that was me I'd be sick of it, but she can just keep going.
"It's no wonder people look up to her. She's an inspiration. It's unbelievable what she does. On and off the field she's just such a good leader."
Posted: 10:00 am December 2, 2014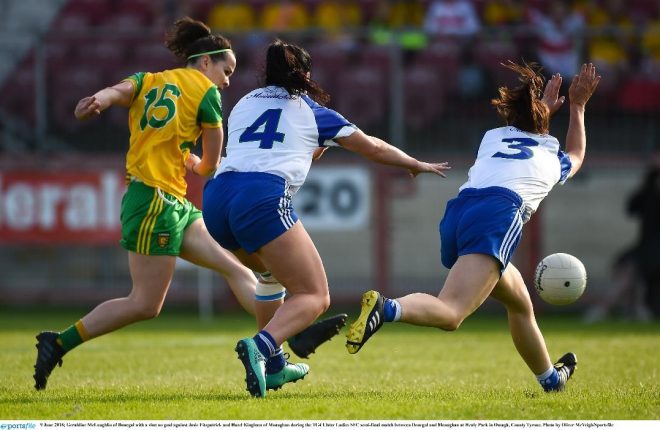 Geraldine McLaughlin is back to her devastating best and is gunning for Ulster SFC glory once more.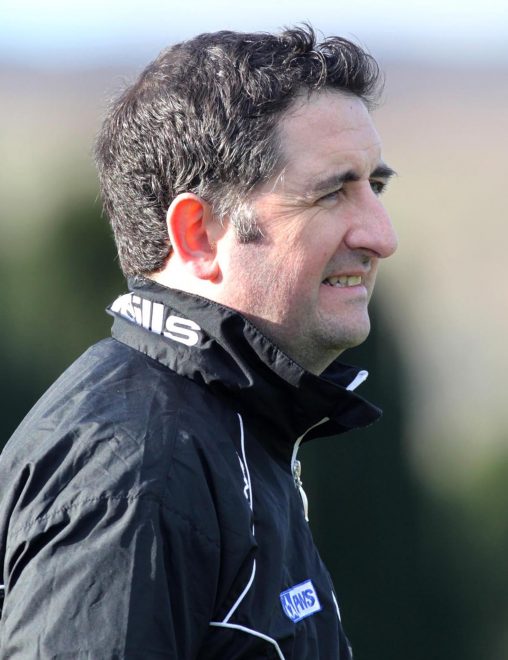 Donegal have been drawn to play Monaghan in the Ulster Championship semi-final, a game which has been pencilled in...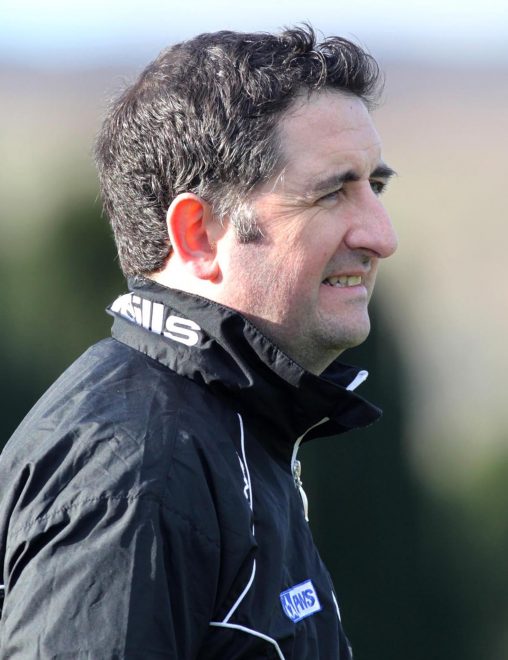 Next up is a meeting with Ulster rivals Monaghan in Clones on Sunday afternoon, throw-in 2pm, with games against...