AN Grianán Theatre's Craft and Art Fair takes place this Saturday from 10am.
It is unique in Craft Fairs in the North West for the fact that it is carefully curated which ensures that everything you see is truly hand made and each stall therefore complements those around it.
This doesn't mean it's expensive! There are things to suit every budget and the exhibitors range in age form fifteen up. It is a lovely atmosphere and the cafe will also be open for seasonal treats.
There's pottery and ceramics, textiles, batiks, fashion, jewellery, glass art, art prints and more from some of the finest designer/makers and artists in the North West, with items to suit every pocket from as little as a few euro right up to that very special present for that very special person in your life.
Exhibitors are Alastair Simmons, Basket Maker; Helga Letschert, Dried Flower Pictures; Siobhan Montgomery, Handmade Dichroic Glass; Fiona Higgins, Batik; Donnchadh Mc Ginley, Watercolour Painting; Deirdre Ramsay, Handmade Semi- precious Gemstone Jewellery; Alan Mc Cluney, Ceramics; Dee Ferry, Textile Sculptures; Shelagh Dwyer, Prints; Emer Dixson, Handmade Silver Jewellery; Maggie Marley. Hand Printed Letterpress Stationery; Maria Connolly, Ceramics; Ronatt Ramsay Ledwith, Knitting; Seamus Gallagher, Oil Painting; Mary and Caoimhe Friel, Textiles; Anna West, Sculpture and Greeting Cards; Breda Logue, Crochet Crafts; Brian Laverty, Wood Turner; Emma, Alison & Megan's fun handmade items.
Posted: 9:44 am December 3, 2014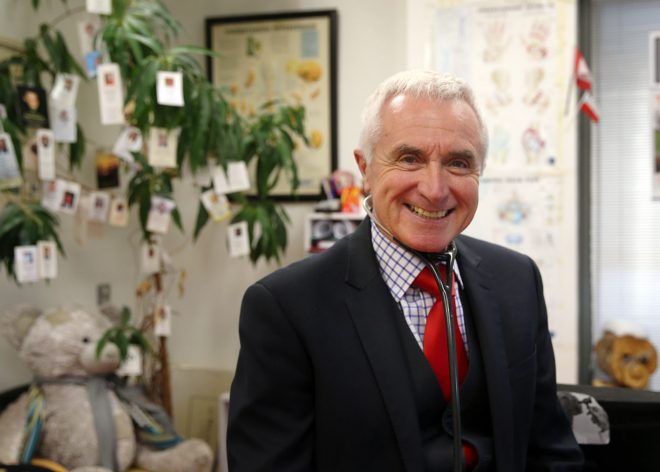 Letterkenny based GP Dr James McDaid said that an 'awful' lot of people across Donegal were using benzodiazepines.