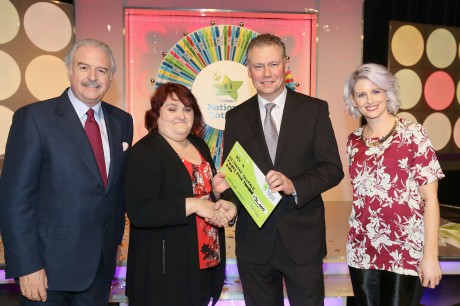 BRIDGEENE Caulfield from Lifford was the lucky winner of €34,000 on last Saturday's National Lottery Winning Streak game show on RTE.
Bridgeene (54) has worked as a receptionist at Donegal County Council for 34 years. She is the youngest in a family of 10.
Her parents Paddy and Elizabeth have passed away. Last Saturday was her father's tenth anniversary and while visiting his grave she said "watch over us", and that night her three stars were drawn on Winning Streak.
Bridgeene will decide in the New Year how she will spend her winnings, but will most likely put a deposit on a house. She is will celebrate in her local pub – Brannagan's in Lifford, after her appearance on the show.
The winning ticket was bought from Castlefinn Service Station, Castlefin
Posted: 12:44 pm December 1, 2014
Donegal's incredible luck on the iconic RTE Winning Streak Game Show continues with two people from the...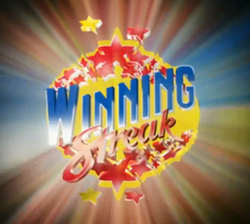 The third episode of the new series of Winning Streak will be broadcast this Saturday evening (7th October) at...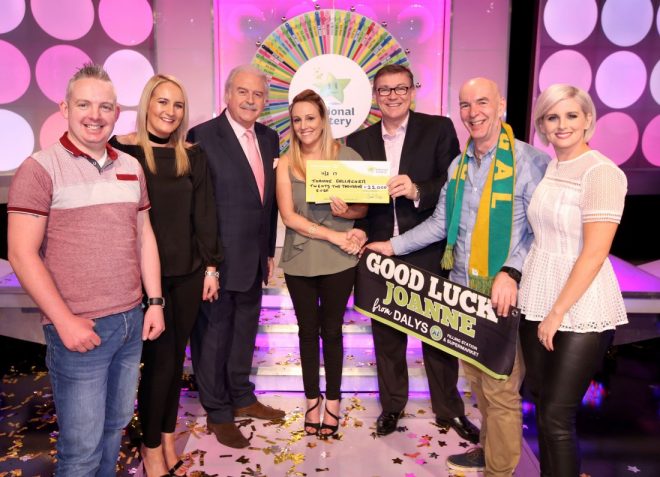 JOANNE Gallagher from Lifford picked up a cool €22,000 on last Saturday night's Winning Streak gameshow on RTE.