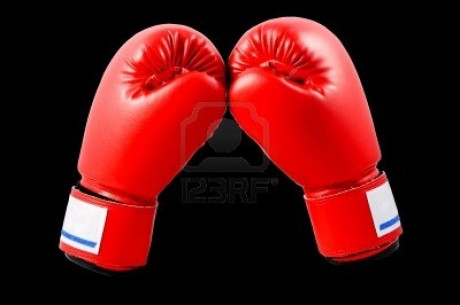 LETTERKENNY man Stephen McMonagle goes in search of an Ulster senior title on Friday night in Belfast.
In the heavyweight final at the Dockworkers Club in Belfast, McMonagle, fighting out of the Holy Trinity club, takes on Thomas Copeland (Dockers).
McMonagle, a brother of the five-time Irish super-heavyweight champion Cathal, is the only Donegal man to have entered the Ulster seniors, which have attracted a disappointing entry.
McMonagle has boxed for the Twin Towns BC in the past.
On Tuesday night in the semi-finals, he defeated William Close (Abbey). McMonagle took the unanimous verdict from the judges.
He now faces Dockers man Copeland, who was excellent in his demolition of Charlie Boyle from Monkstown in the other semi-final.
Boxing gets underway at 7.30pm.
Letterkenny ABC Tournament
ULSTER champion Michael McConigley will hope to overcome the disappointment of his recent defeat in the National Intermediate Championships when he takes part in his home tournament at the Letterkenny gym on Sunday evening.
Letterkenny ABC super-heavyweight McConigley was beaten by Bluestack's Bernie Stokes, the eventual winner of the 91+kgs division, at the semi-final stage of the national championships. McConigley had won the Ulster crown in October when he dug deep against Jimmy Maughan (Phoenix) and on Sunday evening he faces Dungiven ace Jordan O'Neill in Letterkenny.
There is a big rematch at 85kgs between Letterkenny ABC's David Tstoria and Raphoe ABC's Gerard Crawford. Just two weeks ago, Tstoria overcame Crawford at Raphoe's tournament in Deele College and the Strabane native will be gunning to serve up revenge.
Raphoe's Cathal McLaughlin will also be hoping to continue his good form against Letterkenny's Orin Shields.
The first bout will get underway at 6pm. Doors open from 5pm.
The full card is: Michael McConigley (Letterkenny) v Jordan O'Neill (Dungiven), Brian Ward (Letterkenny) v Kevin Maguire (Twin Towns), David Tstoria (Letterkenny) v Gerard Crawford (Raphoe), Michael Ward (Letterkenny) v Daniel Duggan (Raphoe), Matthew Hanlon (Letterkenny) v Jimmy Spollan (Ballyshannon), Patrick McConigley (Letterkenny) v Conor McGlynnn (Twin Towns), Adam Enfield (Letterkenny) v Gareth Harkin (Clonmany), John Ward (Letterkenny) v Ronan Kelly (Raphoe), Cameron Friel (Letterkenny) v Cathal Fullerton (Dunree), Luke Brown (Letterkenny) v Daniel Ramsey (Twin Towns), Patrick McShane (Letterkenny) v Jesse Callaghan (Clonmany), Michael O'Donnell (Letterkenny) v Josh McCloskey (Dungiven), Michael Connors (Letterkenny) v Fergal McIntyre (Dungiven), Dillon Brown (Letterkenny) v James McKinney (Carndonagh), Owen Ward (Letterkenny) v Michael Hirrell (Carndonagh), Josh Quigley (Letterkenny) v Tristan Friel (Buncrana).
Illies Golden Gloves Tournament
National Under-18 champion Darryl Moran will headline the Illies Golden Gloves tournament on Saturday evening at the Halfway House, Burnfoot.
Sixteen contests are down for decision between Illies boxers and a Leinster Select.
Moran tales on Regan Buckley of Bray at 49kgs.
The full card is: Ryan McLaughlin (Illies) v Michael Maughan (Athy), Cian Moran v Michael Donoghue (Athy), Chloe McDaid (Illies) v Megan Logan (Bray), Charles Delaney (Illies) v Ned Carthy (Athy),  Steven Stokes (Illies) v Dean O'Driscoll (Athy), John Murphy (Illies) v Pat McEnerney (Athy), John Moran (Illies) v Martin Ward (Athy), Kyle McDaid (Illies) v Patrick Ward (Athy), Darren Doherty (Illies) v Charlie Duffy (Dunree), Craig Doherty (illies) v Don Dechrist (Athy), Dermot Kelly (Illies) v Adrian Komorek (Athy), Cathal Brown (Illies) v Conor Hennessy (St Colman's), Thomas Mongan (Illies) v Willie Donoghue (Athy), Caroline Gallagher (Illies) v Charlotte Costello (Athy), Ryan Green (Illies) v Adam Curley (St Colman's), Martin Green (Illies) v Turlough Moran (Corinthians), Darryl Moran (Illies) v Regan Buckley (Bray).
Posted: 1:00 pm December 12, 2014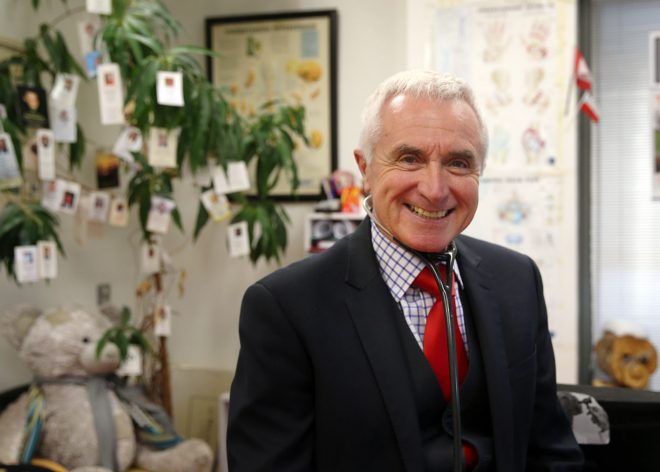 Letterkenny based GP Dr James McDaid said that an 'awful' lot of people across Donegal were using benzodiazepines.