A SINN Féin Councillor has today branded recent incidents of illegal dumping around a scenic lake near Ballybofey as 'appalling' and is calling on those responsible to immediately stop the criminal activity.
Cllr Liam Doherty made the comments after several tonnes of rubbish, which included used car tyres as well as household waste, were discovered scattered around a walk way leading to Trusk Lough.
"I visited Trusk Lough this morning after a local resident, who was out walking his dog, made the harrowing discovery and asked that I come see the scale of the problem for myself," he said.
"The scene I witnessed once I reached the lough was simply beyond belief – the sight of mounds of worn-out tyres, as well as heaps of domestic waste including hundreds of plastic bottles, food wrappers, cans, glass bottles and jars, was deplorable.
"Trusk Lough is a local amenity here in the Finn Valley. It is a place where locals often come to go for a leisurely walk or run, or come to simply enjoy the areas natural beauty.
"It is an important attraction to the local area, but the fact that certain people can come here and carry out such a reckless and shameful crime is quite shocking, and will no doubt come as a huge disappointment to local people.
"I would call on those responsible to immediately stop and desist carrying out this dumping as their actions have very real and harmful consequences."
A spokesperson for Donegal County Council took the opportunity to encourage members of the public to contact them to report illegal dumping by calling 074 91 53900 or online at www.donegalcoco.ie
Posted: 2:08 pm December 18, 2014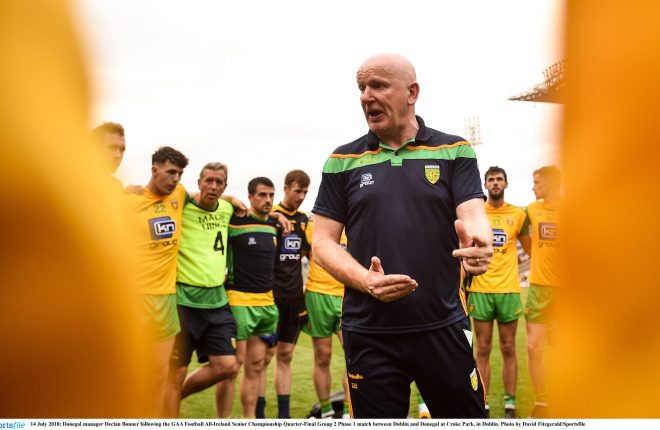 Donegal face Roscommon in Dr Hyde Park on Saturday at 5pm.