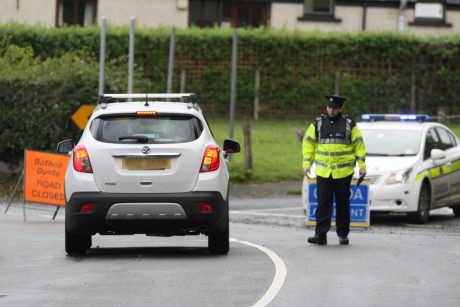 BY C.J.McGINLEY
A LETTERKENNY family are in shock after three prize greyhounds were stolen from the rear of their home.
John McKeever, Ballymacool Terrace, said they were stolen from a purpose built shed at the rear of their home in the early hours of Saturday morning. Gardai in Letterkenny are investigating the theft of the greyhounds.
"Our son heard the dogs barking at around 2am, but we didn't think anything of it," he said.
"However, to our horror when we went to tend to the dogs this morning (Saturday) they were gone. The thieves had burst through a door and stole the dogs.
"Our daughter Grainne is upset. She loved the greyhounds. We have their books and identification numbers. All we want is for the safe return of the greyhounds," John said.
"We're appealing to anyone with information to help us," he added.
The news come just a week after a taxi driver from the same estate had wheelchair accessible seats stolen from his vehicle.
Posted: 4:24 pm December 13, 2014