A WELL-KNOWN Los Angeles-based Donegal woman has voiced her support for today's Irish Water Protest. Lisa McLaughlin, originally from Malin, is the founder of the Los Angeles Irish Film Festival and was named Irishwoman Of The Year in 2012 as part of the annual City Of Los Angeles Irish Day Civic Ceremony.
BY LISA MCLAUGHLIN
THE two places I call home are currently making headlines around the subject of water. My current home, California, because of it's lack of rainfall has been experiencing a serious drought.
Ireland, my real home, on the other hand ,has no issues with rainfall. In fact it rains so much in Ireland, we could supply the rest of Europe with the wet stuff.
Ireland is exempt from water charges, unlike every other E.U country.
Irish Water will be free, from the river to the sea – These are the chants you can hear on the streets of Dublin today.
Ireland is facing mounting anger of controversial moves to introduce water charges. Street protests against the motion have never been seen in the streets of Dublin and surrounding countryside in close to one hundred years.Not even during the bank crisis a few years ago did so many people turn out in such force.
It could be said that Ireland thought they were living the dream when they entered the E.U , to find out it was a living nightmare. The people were immobilised by fear when the banks took over our beloved country a few years ago. The Irish people are stoic in nature and will continue to soldier on , like no other people I know ,until enough is enough. The Irish people will not stand for injustice and when we are asked to lose a basic human right or asked to pay for it, that is a game changer.
Ireland is rising up, two years shy of our historic 1916 Easter Rising, also known as the Easter Rebellion. It was an armed insurrection during Easter week in 1916. The rising was mounted by Irish Republicans to end British Rule and establish an Independent Irish Republic. It was the most significant uprising in Ireland, that is up until now. Looking at the crowds gathered outside the GPO (The General Post office) in Dublin today (the same location as the Easter 1916 rising) gives me hope that the Irish people again will gain independence from it's government, that has had a stronghold over it's people for years.The Irish people have had enough.
One million people have taken to the streets, but this time they are armed with their voices. They have even written songs and sing of the demise of our country. The Irish people have awakened to the corruptness of it's Government.
These taxes will push working families across the country to bankruptcy. The ordinary person has taken to the streets to stand up for their rights.The Irish media are tarnishing ordinary people who are standing up for themselves as anarchists, calling the people organising them "left wing factions that undermine democratic politics".Yet, the people are supposed to just sit back and eat it, or should I say drink it in this case.
Proof again that Media is controlled and working for our corrupt Irish Government. Ireland as now part of the E.U, an unfortunate circumstance for Ireland and all the European countries that have lost their identity to this false God. But under article 9-4 of the EU water directive in 2000 Ireland secured an exemption of paying for domestic water. Ireland cannot change this law. The Irish Government would require a referendum to change this E.U law. So in effect, the Irish Government is in breach of a law that was passed under an EU directive. Did Ireland forget? or think that we wouldn't notice?
So, as I sit in L.A wondering whether it will rain tomorrow I realise that Water, a basic human right, will divide my beautiful green country tomorrow. A country whose green color is famous worldwide, because of it's forty shades of green. The very color of our fields we get from our rainwater.
It saddens me to see my people endure this, however this is an example of power to the people. We are not powerless in numbers. I hope everyone will get out and take a stand tomorrow. It's time for us to take our country back.
It makes me want to end with a quote from our poet W.B Yeat's:
"Romantic Ireland is dead and gone, it's with O'Leary in the grave."
Posted: 12:19 pm December 10, 2014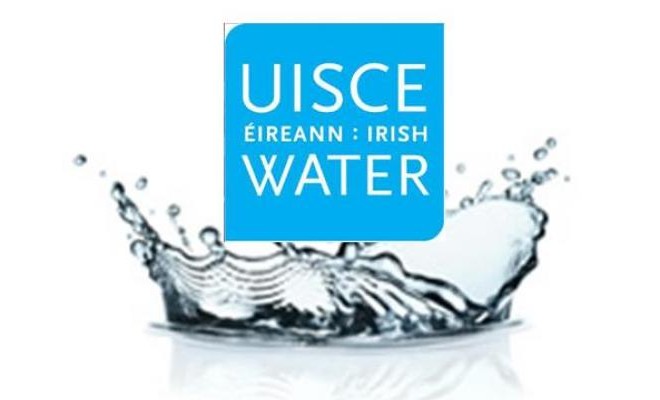 IRISH Water has announced that work on the €9 million upgrade of the Ballybofey and Stranorlar Wastewater treatment...