LETTERKENNY'S Cathedral Quarter is inviting all schools in Letterkenny and further afield to help create a Christmas Garden on the Church Lane.
The theme of the initiative is 'A White Winter Christmas Garden' and students are invited to participate in a number of ways.
Schools can create a Christmas window box, which will be placed in a dedicated space on the Church Lane throughout the festive period. Alternatively, students can create outdoor decorations inspired by the 'White Winter Christmas Garden' theme.
Entries will be unveiled on Friday, December 19 and the garden display will remain in The Cathedral Quarter during the festive period. Schools wishing to submit entries can make contact via the Cathedral Quarter Facebook page – https://www.facebook.com/SaveTheChurchLane. The closing date for entries is Tuesday 16th December, 2014 and there will be prizes for the winning entry. There will also be an ecumenical carol service on The Church Lane on Friday, 19th December at 7.30pm
The Cathedral Quarter originally began as the Save the Church Lane campaign. Since its formation earlier this year, the project has gathered significant momentum in its efforts to regenerate the historical Church Lane. The long term goal is to create a hidden treasure in the heart of Letterkenny for locals and tourists to enjoy.
Letterkenny man Donnan Harvey is spearheading the Cathedral Quarter project and he said: "We're delighted that this year marks the first time in living memory that Christmas lights have been erected at the foot of The Church Lane. We're also looking forward to our ecumenical carol service and to seeing the Christmas Garden come to life. We believe there is huge potential in Letterkenny to create a tourist hub in the town, similar to Shop Street in Galway.
"For us, this is just the beginning, and we've seen elsewhere how small steps like these can make a big difference. Ultimately, we want to see the buildings on the street restored to their former glory and explore the possibility of cobblestones on the street and pedestrianising the lane at certain periods. This would greatly enhance our tourism offering, create jobs and open up all sorts of opportunities for local businesses".
Posted: 10:19 am December 4, 2014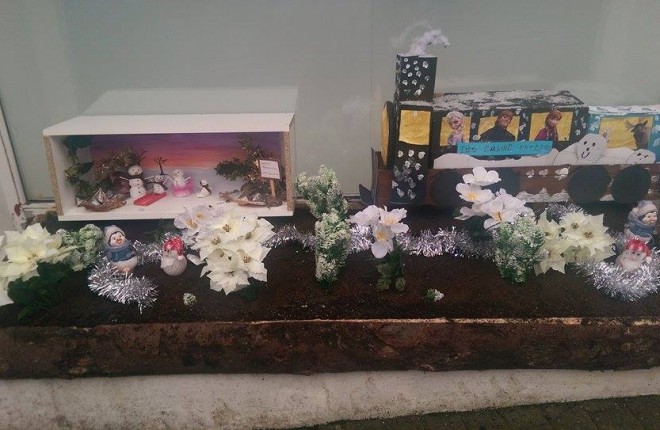 "We're really looking forward to seeing the Christmas garden coming to life again," - Donnan Harvey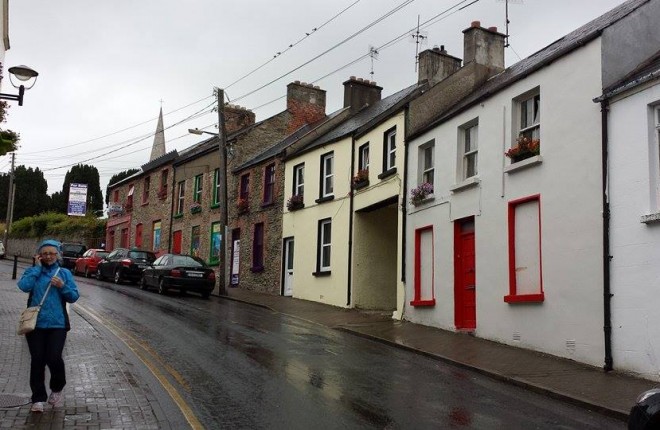 A SPECIAL cross-border event celebrating historic streets in the north-west is being co-hosted by Letterkenny's Cathedral Quarter Group this...
AS PART of Letterkenny Culture Night, the former Bakersville premises on Church Lane played host to a pop-up gallery...