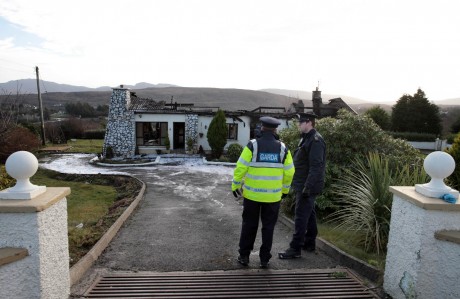 BY C.J.MCGINLEY
THE village of Creeslough is in shock following the death of a popular elderly woman in a house fire overnight.
She has been named locally as Josephine Higgs (76) from Ballyboes. Locals have described her as a 'lovely lady' and a very kind neighbour.
She has two sons, Colin and Brian. Her husband, Dave, passed away in August, 2013.
Garda and fire services investigations are continuing into the cause of the fire shortly after 1am.
Mrs Higgs, was brought out of the building, but pronounced dead.
Gardai are investigating the cause of the blaze, and are awaiting a report from the fire service, but it's understood they believe the fire started accidentally.
Posted: 9:17 am December 30, 2014