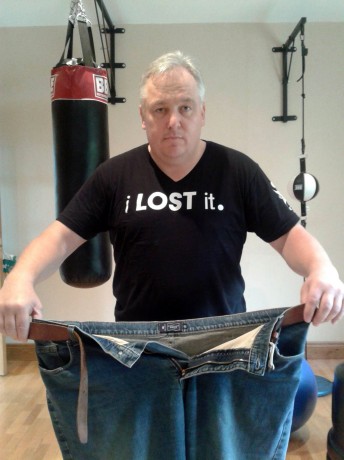 RAPHOE County Councillor Frank McBrearty has shed four stone in weight in the past eight months having ended the comfort eating which arose as part of his mental health difficulties.
Cllr McBrearty shared his mental health difficulties publicly when as County Mayor he hosted the Sports Aiding Mental Health (SAM) conference in Letterkenny last year which was attended by the then junior Minister for Health Kathleen Lynch.
Not surprisingly his problems began in 1996 when he was wrongly arrested for murder. Back then he was a slim 12 stone weight and a keen sportsman.
As a result of post traumatic stress, depression and his eating disorder, in the following years his weight ballooned to 24.5 stone.
Speaking to the Donegal News this week Cllr McBrearty explained how his journey back was still underway but now that he was losing weight and keeping actively fit, he was feeling much better.
"During the SAM conference I shared my story of the recovery process in dealing with my mental health problems. Then at the beginning of April I began that final journey of recovery. Dr Sharkey and my counsellor Charlie McHugh, who were guest speakers at that conference, were unhappy with my physical health and warned me I needed to do something about my weight," he said.
"My physical health and weight problems were the hardest part for me. During the conference I talked about the eating disorder that I suffered from and the comfort that I got from eating.
"In 2004 at the age of 35, due to stress involved in clearing my name, it was discovered I had high blood pressure which I managed to get under control.Thankfully I am no longer on any medication for that. Then in 2008 I was diagnosed with type two diabetes and I controlled it very poorly, ending up on 1840mg of medication a day and my bloods were fluctuating between 12 and 17."
Lifestyle change
Cllr McBrearty recalled how frequent bouts of depression caused him to stop exercising and over-eat.
"I tried more diets and my weight would go up and down – it was a constant battle," he said.
"Canvassing for the local elections saw me walking miles as part of the canvass so I lost about a stone. I have always known that I had to tackle my weight and when I met Aoibheann Gallen in April. She promotes a total change of lifestyle with the product called Body by Vi Project 10 Challenge. It literally changed my life," he said.
He is now on his third 90 day challenge with the project and is training vigorously four days a week.
"The first week was very hard because of the lifestyle changes I was implementing in my daily routine. The Project 10 Challenge is simple; you replace one or two meals a day with Vi nutritional meals which haves all the vitamins and minerals that the body needs and you still have your full substantial dinner every day.
"At first I said I would try it out and see what happens in a month's time. After the first two weeks I wasn't hungry as the Project 10 Challenge lifestyle was working for me."
Medication reduced
During the first 90 day challenge he could see and feel the changes in his body with vastly increased energy levels and a much more optimistic outlook. The change also saw his diabetes begin to regulate and he lost a massive 35 pounds.
"After the first 90 days I started training and now seven months later I am now training four days a week. Back in April my waste was 48 inches, it is now down to 39 inches which can be seen in the before and after photos and my old jeans. My diabetes is now between 5 and 7 most days and my medication is down to 120mg a day and I hope eventually to eliminate the need for medication altogether."
He is now on his third 90 day challenge to lose another 10 lbs while the regime has changed bad eating habits for life, he says.
"Since April I have lost a total of 49lbs," a delighted Cllr McBrearty added.
His target weight is 15 stones.
Sport Aid
He is saddened to see that all of the positive ideas and the SAM logo have not been rolled out nationally since the conference. He firmly believes that sport and sporting stars can do for mental health awareness what musicians have done for Live Aid.
"We are not doing enough to eradicate the stigma and taboo of mental health problems. We have people suffering from depression brought on from every day pressures of life. There are many forms of mental health such as PTSD, obesity, bipolar, eating disorders, low self esteem, financial pressure, family pressures, peer pressure, homelessness, drug, alcohol and gambling addiction, self harm, suicide and there are many more examples of how peoples' mental health can be affected.
'Sharing recovery process'
"I personally believe that every family has someone who suffers with a mental health problem during some period of their life. People ask me why I decided to share my experience of the problems I have had with my mental health. The answer is very simple – if one person gets anything out of my story then I have achieved my goal and I am not ashamed to say that I have suffered from mental health issues in my life.
"By sharing my recovery process with the many people out there who feel there is no light at the end of the tunnel, hopefully they will realise that there is help out there and that things can get better. My recovery is ongoing every day," he concluded.
Posted: 10:06 am December 1, 2014

Three years ago Linda made what she describes as the best decision of her life. "I had tried every...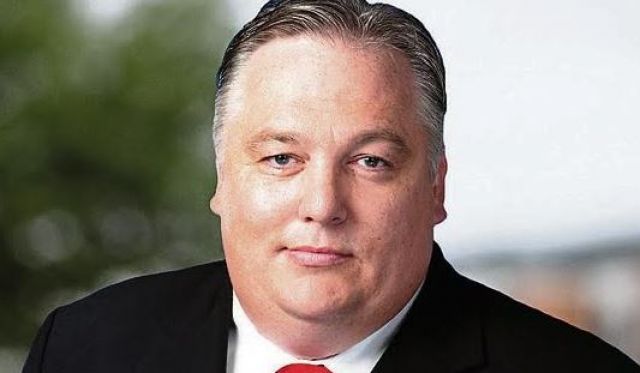 COUNCILLOR Frank McBrearty will continue to serve the people of East Donegal to the best of his ability for...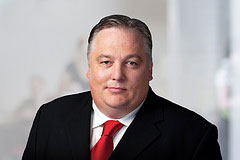 COUNCILLOR Frank McBrearty's outburst at yesterday's election count has not just attracted the attention of the local media.