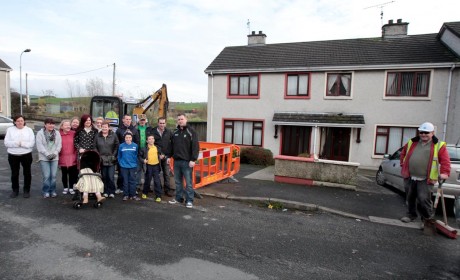 By C.J.McGINLEY and KATE HEANEY
PICTURE and VIDEO DECLAN DOHERTY
FURIOUS residents in Castlefin claim workers on behalf of Irish water were 'marauding' around four estates in the area on Monday morning attempting to put in water meters householders didn't want.
The Donegal News was contacted on Monday morning by highly irate residents as contractor workers attempted to install controversial meters in the Emmet Park, Sessiagh Allison, Grahamsland and Hillhead areas of the border village.
Staff from Irish Water were pursued by residents from one estate to another during a tense early morning stand off as irate residents blocked attempts to install 'hated' meters. Locals claim the arrival of the contract workers as first light broke was akin to a 'small army'.
By midday, the contractors who were attempting to install the meters had moved to a third estate in an effort to do their work was blocked by householders.
One man warned the installers that they could not come on to his private property to dig up his driveway. Another householder complained that he returned home to find his driveway dug up without any notification from Irish Water they were coming to do this.
As the contractors move from estate to estate they are being followed by a growing number of protesters.
Cllr Gary Doherty told the Donegal News he was following the contractors from estate to estate.
They left Sessiagh Park and went to Emmet Park. The workers say they will not install meters for those who don't want them."
However residents in Emmet Park say their requests for meters not to be installed have been ignored. Irish Water contractors are also working in Grahamsland and Hillhead.
Posted: 12:22 pm November 10, 2014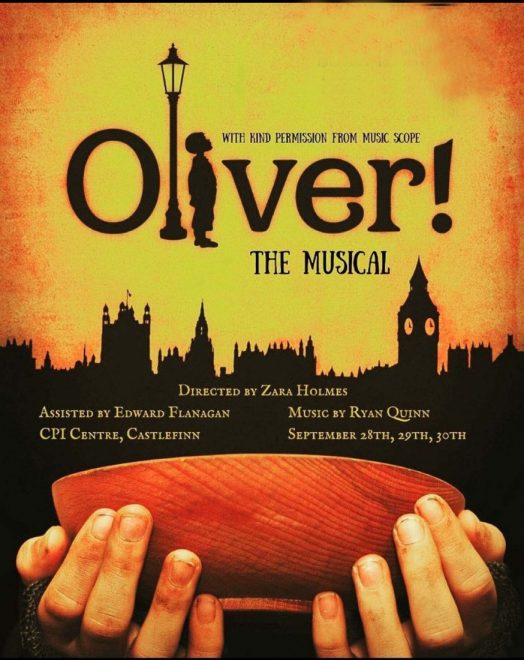 ADULT auditions for the upcoming production classic musical 'Oliver' will be held in the CPI Centre, Castlefin this Thursday,...
"Gardaí believe that there are still people who have information which may assist with the investigation."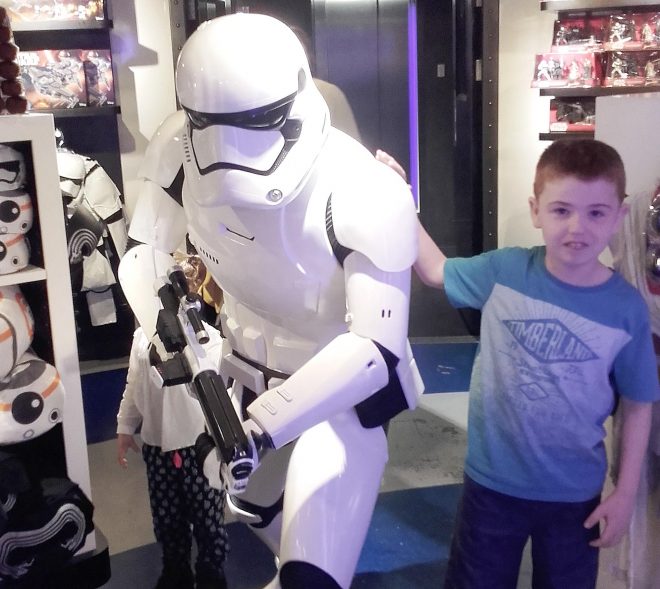 A young Donegal schoolboy has been 'ordered' to drink coke and eat chocolate, much to the envy of his...