I MENTIONED in a recent column that I was going to attempt four mini, non exercise related challenges for the month of November.
The first one was called the 'Yes Man' Challenge. This was inspired by the film 'Yes Man' (No! Really?) I thought the week would have presented more opportunity for me to say 'Yes' but unfortunately it was a very quiet seven days!
However, I did find myself in one situation that involved me saying yes to something. I was asked to host our monthly JCI meeting as our local President was unable to attend. I felt nervous in the days leading up to it and worried that I would panic on the night.
I had never given a presentation using slides before and although it is easy to do I still found it nerve wracking. I felt proud for pushing myself out of my comfort zone and found that the fear I had allowed to build up in me was uncalled for.
I tend to get nervous about the little things when speaking in public. How do I look up here, do I seem awkward? Am I speaking too fast? Is my accent weird?
I concentrate on the silly stuff instead of focusing on the important element which is the presentation itself. I am learning to let go and relax more. I thought that I would stay with that train of thought when choosing the second challenge.
 
I am half way through it at the moment and I am enjoying how difficult it is. I tend to complain quite a bit and for that reason I decided to try the 'No Complaining' challenge. So far I am doing well, I think. The greatest task with this is remembering.
I will catch myself slipping into dangerous territory where I am on the verge of complaining but thankfully I have managed to pull myself back again.
I have noticed that if you stop yourself from complaining/moaning it gives you time to listen. There have been one or two occasions where I have felt the urge to butt into a conversation to disagree. Afterwards when I am looking back on it I have realised that my negative opinion would have made no real contribution to the conversation so therefore it is unnecessary.
I like to push myself with small things like this just to see if I can do it. Depending on how this week pans out I might extend this particular challenge. My friends and family will be delighted!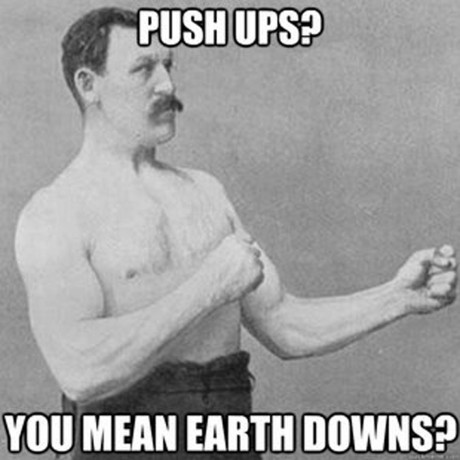 TRAINING TIPS FOR NOVEMBER
I thought it might be helpful to include a few tips for training as it can be difficult to motivate yourself during these months.
1. Don't Wimp Out! Just do it – Don't over think it as that often leads to a decision that you may later regret. The feeling after a workout is worth it. 
2. Train In The Morning, If You Can -Winter brings with it shorter days and longer spells of darkness, this plays havoc with people's moods. I find a morning workout is a nice refreshing way to start the day and it also means it is not hanging over you all day. We get tired, naturally enough, as they day goes on and our motivational levels dip. We wake up thinking 'Yep, I am 100% going to the gym today' and nine times out of ten we talk ourselves out of it as the day goes on. I have done this in the past and found that by the end of the week I have not stepped foot in my gym once. Get it out of the way in the morning and then forget about it.
3. Plan Your Workout – It is a good idea to make a mental plan on your way to training. Or if you are organised you could make an actual real life written workout plan. This really helps once you get there. I train with a trainer and feel lucky in that respect as I don't have to train alone too often. For the times I have worked out by myself I felt a little lost as I didn't know what machine to pick next. If you make a plan you know exactly where you are going which will keep you motivated. Without a plan you are likely to feel a bit out of place, this effects your performance.  
4. Plan Your Reps – The same applies to the number of exercises you do. For example, I usually do four sets of 12 or 15 and then break for a minute or so. Or if I am doing timed exercises I will go for one minute then stop and start again. One minute doesn't sound very long but believe me it can feel like a lifetime depending on what you are doing. (Planking usually, I hate planking. Oh no, that was a complaint! What I meant to say is that I LOVE planking)
5. Drink Small Sips Of Water – I used to drink a lot of water during my workout and found that it affected my performance as I was filling up too much.
I decided to buy a Bobble Bottle (in pink, naturally) and limit myself to the correct amount of water depending on my time in the gym. Take small sips regularly instead of big gulps. This will be enough to hydrate you but not enough to bloat you.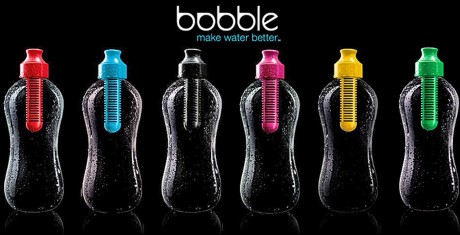 EARLY MORNING TRAINING
I will now take one tip and elaborate. I asked my trainer Michael Black to explain why morning training works so well. 'Michael':
• Early morning 'sweating' gives your metabolism a kick start for the day and keeps it burning longer throughout the day, sometimes up to 24 hours after your workout. This means you will be burning more calories at a higher rate for longer. 
•  A higher percentage of people report feeling energised and full of life after a morning session. Who doesn't want to feel like that in the morning? 
•  A lot of people say it regulates their appetite for the day and they don't binge eat or feel as hungry after exercising in the morning. 
• If you exercise at about the same time every morning, and ideally wake-up at about the same time on a regular basis, your body's endocrine system and circadian rhythms adjust to that. 
• For many people, the morning becomes 'their time' and they look forward to getting that time by themselves. Mentally it could be a time to reflect, take time out, think about a problem or just clear your head of all the things that have been annoying you. 
•  Research has demonstrated that exercise increases mental acuity. On average it lasts four to ten hours after exercise! No sense in wasting that brain power while you are sleeping. 
AND FINALLY
I spotted Donegal News Journalist, Seán Feeny sporting a rather dapper moustache recently. Sean decided to take part in Movember to raise awareness for men's health.
Over the past couple of years many of my male friends have taken part in Movember and between them they have raised an impressive amount of money for various male charities.
I love that more men are getting involved each year and I have noticed a sense of competition growing among them. They proudly show off their individual creations and some even go the extra mile by dying them!
Women can also get involved by becoming a 'Mo Sista'. This involves campaigning on behalf of the man in your life and generally making yourself available should he need his moustache combed. If you would like more information you can visit www.movember.com. 

Nikki Bradley is the founder of Fighting Fit For Ewing's, a campaign to promote awareness of Ewing's Sarcoma. Nikki is sponsored by All Sports in Donegal Town. Support her campaign by giving 'Fighting Fit For Ewing's' a LIKE on Facebook or follow her on Twitter @nikkibradley59 
Posted: 7:30 am November 19, 2014