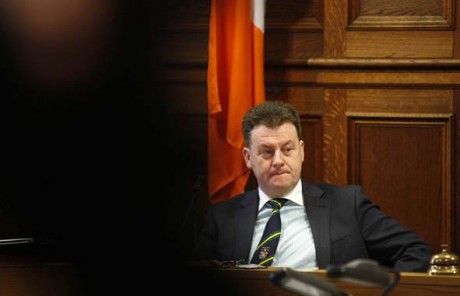 BY C.J.MCGINLEY
AN extensive review and analysis of chronic staff shortages in Donegal County Council will be complete by the end of the year.
As part of 'Workforce Planning' across the local government sector, Donegal County Council has engaged in an extensive review of staffing assigned to each section of the council.
This work has been underway for the past few months against the backdrop of Local Government Reform including the establishment of municipal districts and the abolition of town councils.
The council has over 800 employees, down from 1,300 in 2008.
A combination of retirements and non-replacement of staff has led to the sharp reduction in staff numbers.
However, for the first time since 2008 Donegal County Council is planning to recruit between 15-20 staff in 2015.
Chief Executive Mr Seamus Neely made the announcement at last week's council budget meeting where he confirmed the extra workers would be deployed to "prepare plans for individual projects in roads, housing and tourism and capital projects if they arise".
The news has been welcomed this week by the trade union IMPACT. Spokesman, Richy Carrothers said that since 2008 staff numbers had been slashed by 40 per cent.
Posted: 12:41 pm November 25, 2014