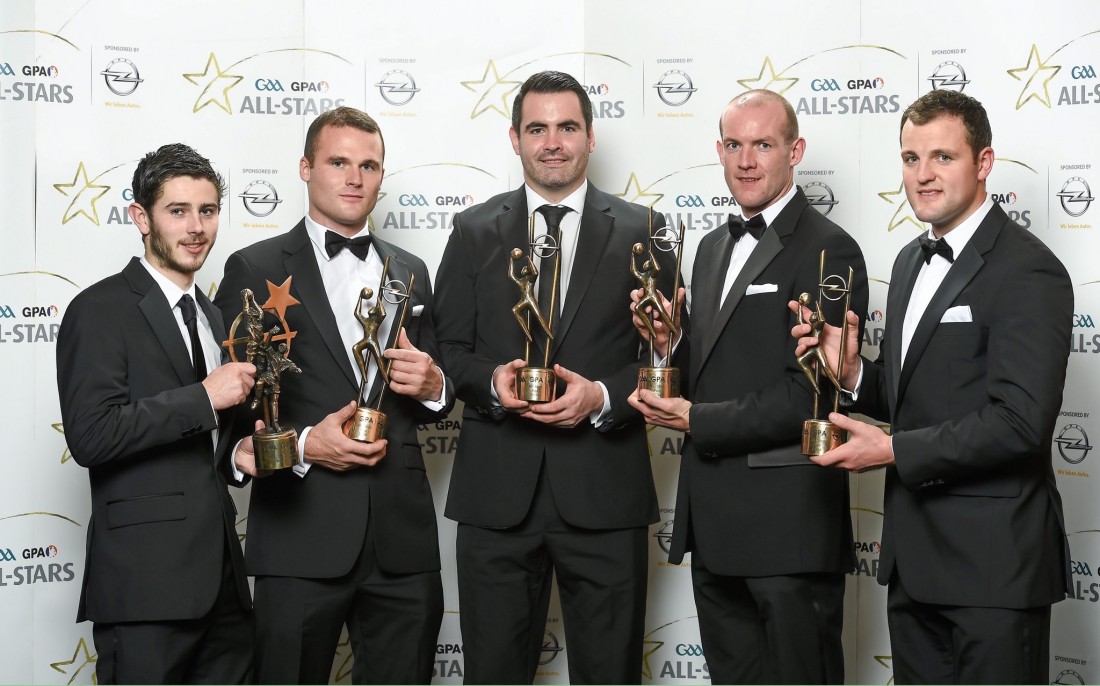 DONEGAL will be well represented in Saturday's All-Stars match in Boston.
Donegal's four All-Stars – Paul Durcan, Neil McGee, Neil Gallagher and Michael Murphy – are joined in the traveling party by 2014 Young Player of the Year Ryan McHugh and his Kilcar club-mate Patrick McBrearty will also make the trip.
McBrearty had been nominated for an All-Star and was also short-listed for the Young Player of the Year gong which was scooped by McHugh.
McGee and Murphy were in Perth last weekend for the International Rules Test against Australia, traveling from there on to Boston, while Durcan took part in the Great Ethiopian Run on Sunday last, the annual 10k road race held in Addis Ababa.
Durcan and his fiancée, Edel Gannon, ran to raise funds for the work of the Vincentian Lay Missionaries (VLM).
Saturday's game takes place at the Irish Cultural Centre, Boston at 1.30pm.
James Horan will be the 2014 Team Manager and Jim Gavin will act as 2013 Team Manager.
Players
Aidan O' Shea, Mayo
Bernard Brogan, Dublin
Cian O' Sullivan, Dublin
Cillian O' Connor, Mayo
Colin O' Riordan, Tipperary
Colin Walshe, Monaghan
Colm Boyle, Mayo
Conor McManus, Monaghan
David Moran, Kerry
Donnchadh Walsh, Kerry
Drew Wylie, Monaghan
Fionn Fitzgerald, Kerry
James O' Donoghue, Kerry
Keith Higgins, Mayo
Killian Clarke, Cavan
Lee Keegan, Mayo
Martin Dunne, Cavan
Michael D. Maccauley, Dublin
Michael Murphy, Donegal
Neil Gallagher, Donegal
Neil McGee, Donegal
Paul Flynn, Dublin
Paul Durcan, Donegal
Patrick McBrearty, Donegal
Rob Hennelly, Mayo
Rory O' Carroll, Dublin
Ryan McHugh, Donegal
Seamus O' Shea, Mayo
Sean Cavanagh, Tyrone
Shane Walsh, Galway
Tony Kernan, Armagh
Posted: 7:53 pm November 26, 2014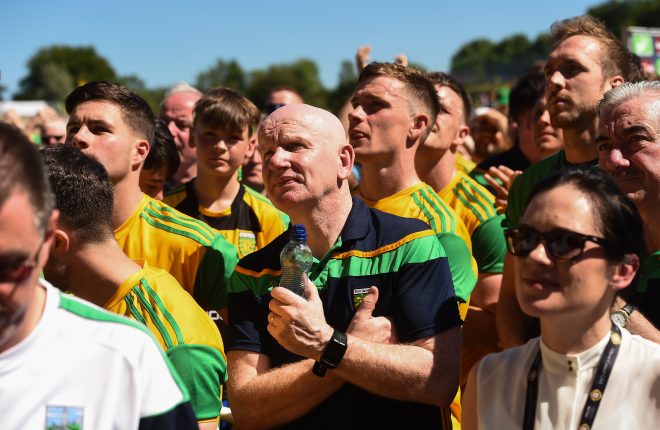 Last Sunday was one of those really special days to hail from Donegal
McBrearty's season is over.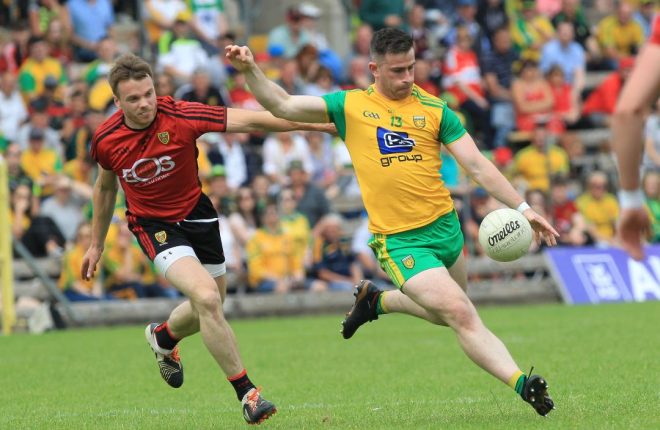 Patrick McBrearty's form to date this campaign has been simply sensational.