AN 'open and frank discussion' was held into the events surrounding the recent Donegal Senior Cross Country Championships at a meeting of the Donegal Athletics Board on Monday night.
The men's senior race featured some unprecedented ugly scenes with pushing and shoving during the early stages of the race in Stranorlar which allegedly culminated in one athlete grabbing an opponent in a headlock and another throwing a punch.
Speaking to the Donegal News this afternoon, Mr Brendan O'Donnell, County Board Chairman, said that while the County Board accepts that some incidents took place which went beyond what is normally expected in a senior athletics event, it is satisfied that they are of a "one off nature".
The Donegal Senior Cross Country Championships is one of a number of showcase athletics events held within the county during the sporting year. Both the individual and team events at Cross Country Championships are some of the most coveted and hotly contested titles in a county where a passion for athletics and a distinguished history in the sport is second to none.
"After what was a thrilling race and in a show of traditional sportsmanship athletes shook hands after the event. However, the role of social media in amplifying the negatives over the many positives was also discussed. The Board is satisfied that both clubs involved (Finn Valley AC and Letterkenny AC) have shown leadership in addressing matters within their clubs for both athletes and spectators alike and in the use of social media," he said.
The team race titled was retained by Finn Valley AC, ahead of rivals Letterkenny AC – previous winners of the team title.
Letterkenny's Ruairi Finnegan looked to be in control of the race but he had to retire with two laps left.
That left a three-way tussle for the title, which was won by City of Derry's Conor Bradley, ahead of Inishowen's Pauric McKinney with Letterkenny's Ciaran Doherty third.
"Athletics in Donegal, like the rest of the country is at an all time high and has boasted record attendances this year. To continue to implement best practice and to build further on its successes, the County Board has undertaken to carry out a review of its Cross Country Championships held this year," Mr O'Donnell said.
Meanwhile, the Senior teams for the forthcoming All Ireland Inter County Championships were also selected at Monday nights meeting. As is traditional, Donegal athletes will put local rivalries aside and unite as one team to contest the Inter Counties, a showcase event for Irish athletics in Dundalk on Sunday 23rd November.
Posted: 3:59 pm November 11, 2014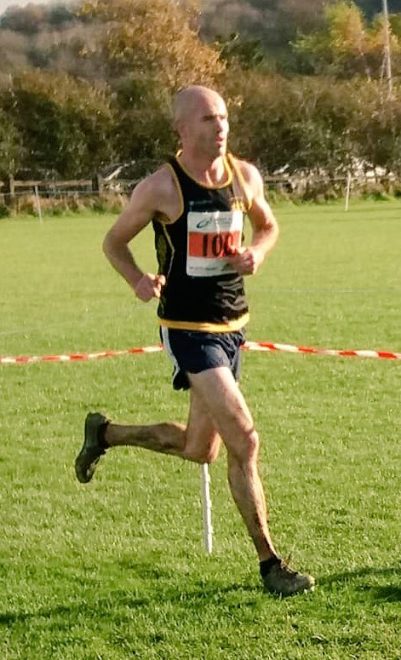 Karol was up against the top masters from Ireland and Britain and finished 12th overall and 7th in...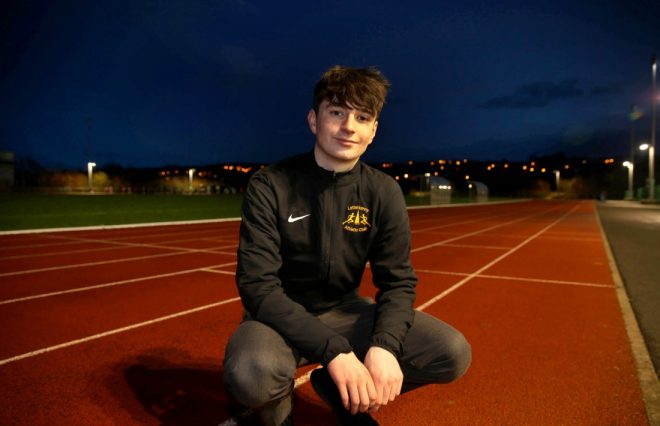 The cross country season is drawing to a close and the focus for all involved with Letterkenny AC is...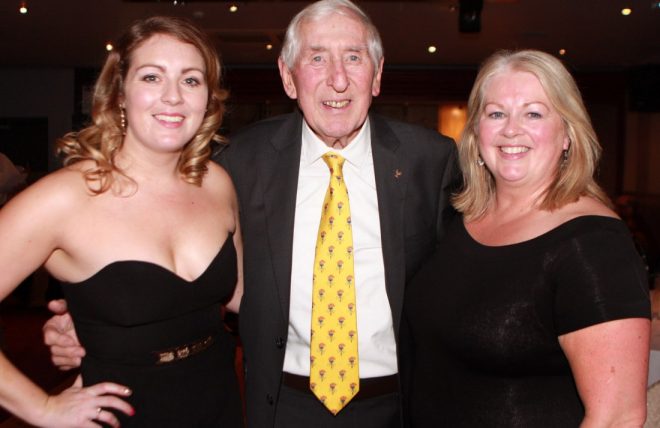 Letterkenny coach Teresa McDaid flies out to Edinburgh today, Friday, and will meet the European team athletes this evening...