By Cronan Scanlon
A YOUNG expert in statistics from Letterkenny hit the international headlines this week with his report that found Christmas really has been arriving earlier in recent years.
People are now thinking about the festive season as early as mid-August, almost three months earlier than in 2007.
This information, and more, is included in a study by Nathan Cunningham (24) of internet searches for terms such as 'Santa Claus', 'elf' and 'presents' published by Britain's Royal Statistical Society.
A son of Ciaran and Margaret Cunningham from the Golf Course Road, Nathan works as a data analyst with The Economic and Social Research Institute (ESRI) in Dublin.
He looked at the volume of Christmas-related Google searches in each of the past six years to work out the probability of each week being defined as 'Christmas' or 'not Christmas.'
He used cluster analysis and an algorithm he originally created for research into fossil pollen.
He found that, from a relatively late start of November 11 in 2007, people turned their minds to Christmas as early as August 19 in 2012.
He found that Christmas 'started' on October 12 in 2008 and August 30 in 2009 before a slight delay to 3 October 3, in 2010 and September 11 in 2011.
However, the past two years have seen the start settle at August 19 and 25.
Mr Cunningham's results are included in a paper entitled 'Does Christmas really come earlier every year?', which earned him a runner-up prize in this year's Young Statisticians Writing Competition, organised by the RSS and Significance magazine.
Speaking to the Donegal News on Wednesday, the former Scoil Colmcille and St Eunan's College student described the international media response to his findings as "absolutely overwhelming."
Describing his findings as 'a little startling,' Mr Cunningham said: "From a seemingly late beginning of November 11 in 2007 we had begun turning our minds to thoughts of the festive season as early as August 25 in 2013.
"While this of course seems absurdly early it should be borne in mind that the beginning of the Christmas period here reflects a marked change in our mindsets to thoughts of Christmas, and not the beginning of the full-blown holiday season.
"Nevertheless, it would appear that the prevailing notion is correct: Christmas is indeed coming earlier every year."
RSS executive director Hetan Shah said Nathan's work is a great example of using publicly-available statistics to take a fresh look at an age old debate.
Nathan explained to us exactly why he chose to do a study on Christmas for his first writing competition entry.
"On a regular basis, I was hearing complaints that it was 'too early' and that 'Christmas didn't always come so early'," he said.
"I reckoned we were all just shortsighted and that Christmas started at the same time every year, otherwise, surely, we'd be celebrating it in summer by now!"
"I never followed up on my idea until I saw the competition run by Significance and figured that it would be a good platform for it. So I gathered data on people's search activities, publicly available on Google Trends, for a collection of Christmas terms, along with a number of Christmas films and songs. I then defined the Christmas period as that time of the year when people searched more frequently for these Christmas related terms.
"And, much to my surprise, the prevailing notion appears to be correct, Christmas has been coming earlier. From a reasonable beginning of the Christmas period of November 11 in 2007,we started turning out thoughts to Christmas as early as August 25 in 2013. The years between appear to agree with the trend."
Nathan been employed with the ESRI in Dublin since graduating from his masters in 2011 and works as a data analyst within the health research team.
His team is currently working on a project of healthcare reform, funded by the Department of Health.
Nathan said he will always be indebted to his parents for affording him the opportunity to follow his chosen career, by suporting him through college.
"I wasn't so much inspired to follow this particular path by any one person, but by the way the world is shaping up these days. "Many of the largest companies, such as Google and Facebook, are successful precisely because of the data they have and how they use it," he concluded.
Posted: 12:11 pm November 17, 2014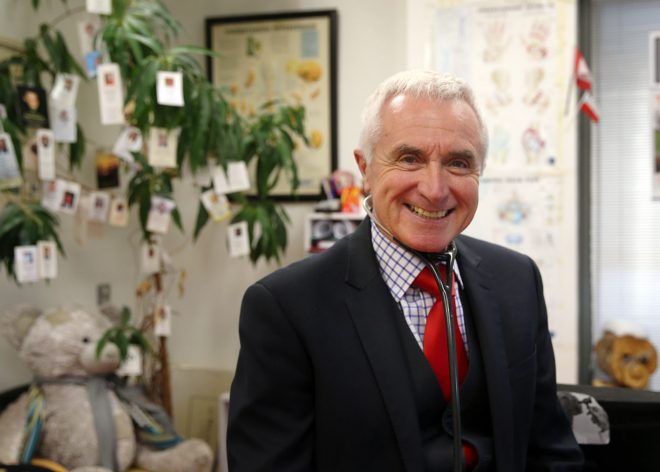 Letterkenny based GP Dr James McDaid said that an 'awful' lot of people across Donegal were using benzodiazepines.