BY CHRIS MCNULTY
GAEIL Fhanáda are in search of a first-ever reserve championship title on Saturday when they take on Cloughaneely in the Intermediate Reserve final at O'Donnell Park (throw-in, 12.30pm).
John McConigley's men are aiming to etch their names into the history books as the first from the club to take a reserve championship back to Portsalon. It wasn't too long ago that Gaeil Fhanáda struggled to put out a reserve team, but these days are different and a band of brothers is hoping to land a unique honour.
The four McGonagle brothers Colm, Kevin, Conor and Steven, are joined by the three Heraghty brothers Paddy, Michael and Aiden (who is sidelined with a cruciate injury at the moment) as well as Declan, Paul and Shaun Coyle.
Brendan Friel lines up in the reserves and his three brothers – Seimi 'Nanny', Mark and Johnny – are all members of the club's senior squad.
Ciaran Coll is unlikely to be fit for Saturday's final because of a neck injury, but McConigley has Ken Dempsey back on board and is hopeful that his side can go where no previous Gaeil Fhanáda reserve bunch has gone.
"For years and years we struggled to field a reserve team and now we're in the position where we're in our first reserve championship final," he said, having seen the team win the club's first ever reserve trophy in the form of the Division 3 Reserve League last year.
"Hopefully we can push on now and win it. It's been great having between 40 and 50 at training every night. When you're on a winning roll it raises the momentum too and we have a good mixture of players from young to old.
"It is a big family thing. A lot of families have stuck by the club and put in a lot of work. Saturday is a big day for them."
Gaeil Fhanáda will look to the presence of former Donegal Under-21 player Eamonn Sweeney in the engine room.
McConigley said: "Eamon has big experience and the boys all look up to him. He can up the ante for them."
"We always have good battles with Cloughaneely. We're used to one another. They beat us in Fanad, but we went and beat them in Falcarragh. We caught them on the hop that day. There's never too much between us. Hopefully we can do the business on Saturday."
Captain Jerry Friel believes the club is now bearing the fruits of years of hard labour. He said: "We have the underage structure now and a lot of lads coming from under-16 and minor. It's a great thing to have in the club."
In Falcarragh, Cloughaneely are brimming with confidence ahead of a big double header for the club. The reserves will hope to set the ball rolling on a day when the senior team is also in final action, taking on Buncrana in the Intermediate decider.
"It's a big day for the club with two teams in the final so we'll hope to start it off on a good note," team captain Eugene Maguire said.
"Hopefully we can pull through but Fanad will be a tough ask for us."
Cloughaneely have the experience of their senior reserve-winning campaign of two years ago to drawn from and Maguire believes that progression is the aim of the game at this level.
He said: "We train alongside the seniors so the reserve boys can draw on the experience of the senior players.
"Two years ago we won the senior reserve and the senior panel has taken a lot of those lads through. We have a few older boys who have dropped back and for the younger lads the aim is to progress into the club senior team."
Cloughaneely panel: Michael McGinley, Paddy Joe Doohan, Donal Curran, Daniel Roarty, Sean Gallagher, Eugene Maguire (captain), Paul McFadden, Michael McCausland, Joe Coll, Daniel Ferry, Darren Ferry, Sean McCarthy, Martin Ferry, Ciaran Mór Gallagher, Ciaran McGeady, Ronan Cannon, Stephen Doohan, Adrian Houston, Eamonn Sweeney, Kevin Scanlon, Kevin Doohan, Christopher Cannon, Mark Harley, Eamonn McHugh, Damien Cannon, John McFadden, Jack Mulhern, Phelim McGowan, Patrick Boyle, Sean Coll, Daniel Scott.
Gaeil Fhanáda panel: Paul O'Connor, Shaun Coyle, Paddy Heraghty, Ken Dempsey, Conor McGonagle, Paul Coyle, Kevin McGonagle, Eamonn Sweeney, Colm McGonagle, Jerry Friel (captain), Steven McGonagle, Brendan Friel, Niall Carr, Shaun McGovern, Paul Friel, Oisin Blaney, Eoghan Walsh, Conor McFadden, Michael Heraghty, Brian McBride, Myles McBride, Shaun McElwaine, Eamonn Carr, Eoghan Carr, Declan Coyle, Conor McConigley, Shane Sweeney, Ciaran Coll, Aiden Heraghty, Seamus McAteer, Conor Carr.
Posted: 9:00 pm November 7, 2014
This year's Féile na Seanbheairice is on from the 7th June until the 10th June. The festival will include...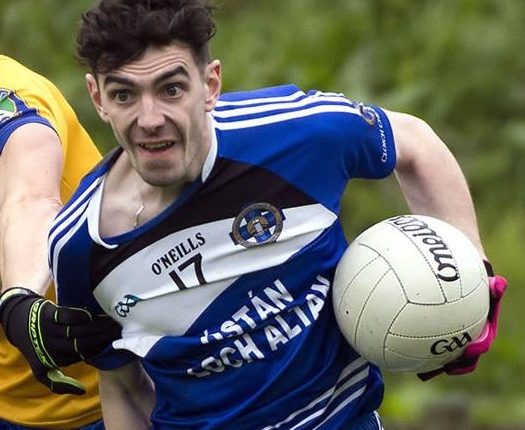 Michael Lynch's team face St Eunan's tomorrow