BY SEÁN P. FEENY
A DONEGAL professional mixed martial artist is ready to make his return to the sport with a big title fight in Dublin this weekend.
Stephen Coll takes on Champion Mick Brennan (Kilkenny Boxing Academy) for the Pro Featherweight title in a 5×5 minute round bout at Battlezone Fighting Championship 12 in the Regency Hotel tomorrow night.
Fanad man Stephen's last fight was against Liam James in The Helix, Dublin, in June 2013 at Cage Warriors 55, the biggest MMA promotion in Europe.
Following a narrow defeat after three tough rounds against the Straight Blast Gym Dublin clubman, Stephen decided to take a break.
"I was not happy with my performance in my last few bouts. I had two fights last year, one in February in Derry for the Chaos lightweight title and the other on Cage Warriors.
"I believe that the time away from competition did me the world of good and gave me my hunger back to compete. I've never been more eager to fight and I am really looking forward to getting back to winning ways," said Stephen.
The Fanad man, who fights out of Rilion Gracie Ireland and has a record of 5-4, has spent a lot of time this year training with the well-known club, Team Ryano in Dublin.
He said: "Before accepting the fight I was training with Team Ryano on a regular basis under black belt instructor Andy Ryan.
"They have a great team down there with UFC fighter Neil Seery and host of other champs. To be the best, you have to train with the best and I feel training with guys on that level is something I was missing.
"After training at Team Ryano I approached Andy (Ryan) about fighting again and he arranged for me to fight Mick Brennan for the featherweight title.
"Mick (Brennan) is well-rounded as I'd expect any champion to be in this sport. You must have good kickboxing, wrestling and Jiu Jitsu, not to mention strength and conditioning."
This is, in fact, Stephen's first bout at featherweight (66kg) having previously competed at lightweight (70kg). And if there is one valuable lesson Stephen took out of his last fight with Liam James, it was how to not cut weight for a fight and train smarter.
"I believe this weight class is better for my height and forces me to keep a lot stricter on my diet and ensure I'm eating healthy which at lightweight I wouldn't have to worry about as much.
"I would like to thank all the guys and teams that have helped me out in training for this fight – Rilion Gracie Ireland, Aiserie MMA, Team Ryano and Letterkenny ABC.
"I fought on a Battlezone FC card before a few years ago as a lightweight and won my bout in the second round. I always liked the promotion and I am delighted to fight for them again. This fight is scheduled for 5x5min rounds, but I am confident it will not go past three."
Posted: 4:44 pm November 21, 2014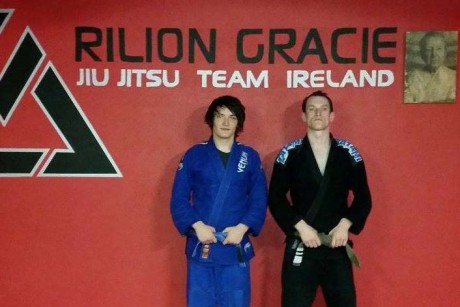 LETTERKENNY man Damien McLaughlin will make his MMA debut at the AKUMA Fighting Championships 6 in Templepatrick, Antrim on...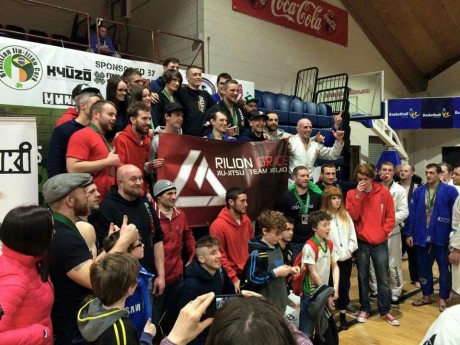 BRAZILIAN Jiu Jitsu competitors from Donegal impressed at this year's Irish Open taking nearly two dozen medals.
IRELAND'S most talked about professional athlete, Conor McGregor prepares to go 5-0-0 at tonight's Ultimate Fighting Champtionship (UFC) Fight...