BY CHRIS MCNULTY
AS a final-year student in NUI Galway, Emer Gallagher is based across enemy lines this week.
The 20-year-old is gearing up for Termon's All-Ireland semi-final on Sunday against Galway outfit Kilkerrin-Clonberne. The Gartan woman knows several of Sunday's opponents from college, where she is studying Irish and English. Olivia Divilly, Kilkerrin-Clonberne's star forward, is a first-year student at NUIG, while Annette Clarke, the veteran midfielder, is involved in the GAA set-up in the college.
"I play with a few of them in Galway and know them pretty well," she says.
"Any team that beats Carnacon must be a serious team so we're not going to Galway counting our chickens. If we go and play like we did in the Ulster final we have a big chance, but we know it'll take that performance and more on Sunday."
Gallagher has taken up a new position in the full-back line this year, reverting back from the midfield sentry she held for the last few campaigns. However, she's not exactly a new convert to the arts of the full-back.
"I started off playing all my underage football at full-back so it's great to be back there," she says.
"I was a full-back all the way until I was 15. Kenny Griffin took us for a great year with Donegal at the time and I was moved out to midfield. I had good pace and I settled there, but I think full-back comes more naturally to me. I am a defender and there's no point me even trying to argue that I'm anything else."
Four years ago, she was a tender 16 when she lined out in an All-Ireland semi-final as Termon were edged out by Cork's Inch Rovers at The Burn Road.
Termon came from nowhere to stun Donaghmoyne in the 2010 Ulster final. Their team of fledglings arrived on the scene sooner than they'd anticipated – and their haul of honours since has been nothing shy of remarkable.
Gallagher says: "When you look back at how young we were then, it puts into perspective what we've achieved since.
"People are maybe looking at the likes of myself at Nicole (McLaughlin) saying how much experience we have – I'm only 20!
"Four years ago, we did get a bit of luck to win Ulster. Donaghmoyne were all over us in the first half, they were the much better team and we couldn't get out of our own half for a lot of it. It was different this year: We knew we could match them and we knew we were capable of winning the game. It wasn't about luck this time."
Her cousin Anna is also in the Termon panel and there is a real family feel to the panel with the McLaughlin sisters – Geraldine, Nicole and Sharon – and the McCafferty cousins – Roisin, Petra, Olive, Grainne and Therese – forming the spine of the squad.
Termon's bond is unique with the majority of the squad having come through the same underage ranks.
"We're so sure of each other; there's great trust between us," Gallagher says.
"We're such a small club and we're such good friends away from football. When I come home to Donegal I could be in some of the girls' houses before I'm actually home.
"We all went to school together. After training we might go to the beach for recovery, we socialise together – we just do everything together. You can see that on the pitch. If I don't make a run or if I cheat a bit, I'm not just letting down a team-mate, I'm letting down a friend."
Termon had to ask themselves the hard questions last year. An Ulster final that was within touching distance following an Ulster final draw with Donaghmoyne seemed light years away when the Monaghan side beat them 19 points in the replay. They looked in the mirror and vowed to come back stronger and better. It was a promise they made to one another and to themselves that has stood the test of an enduring campaign so far.
Gallagher says: "After we lost that replay last year we could have gone anyway. You wonder how you go on, you think about how you can pick it up. We could have walked away and said: 'We tried our best'.
"When Francie came in, he asked us to give him that commitment to get Ulster back and see where that took us. It was a commitment to train four times a week – if you missed training, you'd be in the following day doing exactly what was being done the night before. Football was the number one priority.
"Any successful team makes the big sacrifices, but it doesn't feel like a sacrifice to us."
Posted: 10:30 pm November 14, 2014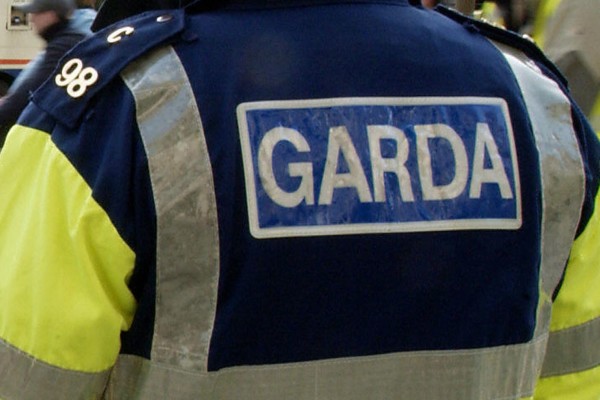 Intruders gained access through the roof in an overnight raid at a filling station outside Termon last night. ...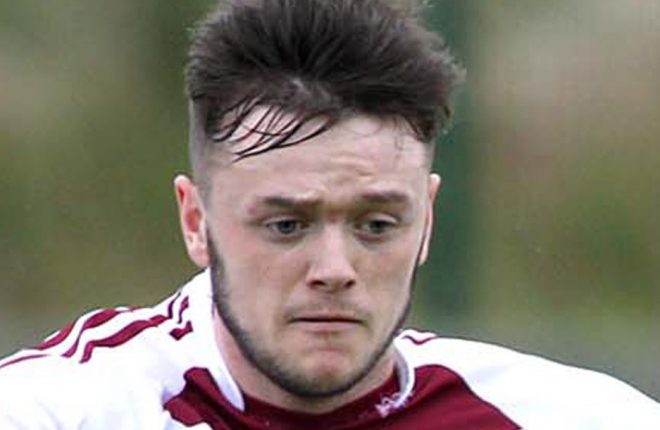 James McSharry gives us an insight into the Termon dressing room.
THE names of the last eight teams in this year's Michael Murphy Sports Donegal Senior Football Championship are now...