BY CHRIS MCNULTY
RORY Gallagher's opening League game as the new Donegal manager will see the Tir Chonaill men take on Derry at Sean MacCumhaill Park on Saturday, January 31.
Donegal have four home games in next year's League programme, the fixtures for which were rubber-stamped by the GAA on Wednesday. Donegal are back in Division 1 again after getting promoted out of Division 2 earlier this year.
All eyes are already gazing at the Ballybofey date with Tyrone on March 29, a prelude to the crunch Ulster Championship clash between the counties at the same venue two months later.
After Derry, Donegal's second League fixture sees them take on Dublin at Croke Park. Donegal will host Cork in Ballyshannon and Monaghan in Letterkenny in back-to-back home games at the beginning of March.
Donegal will have away games against Dublin, Kerry and Mayo in 2015. Ray Durack's Donegal Hurlers will play in Division 2B next year after they, too, were promoted.
They begin with a Valentine's Day date with Mayo at O'Donnell Park.
There will have to be a tweak to Donegal's programme, though, with two games pencilled in on the schedule for the same day, venue and time –  March 8, at O'Donnell Park 2pm – with the footballers down to play Monaghan and the hurlers fixed for a game against Meath, a scenario that could perhaps best be remedied by putting on a double-header.
2015 Allianz Football League Division 1
Saturday January 31, 7pm
Donegal v Derry    Sean MacCumhaill Park
Saturday February 7, 7pm
Dublin v Donegal    Croke Park
Sunday March 1, 2pm
Donegal v Cork    Fr Tierney Park
Sunday March 8, 2pm
Donegal v Monaghan    O'Donnell Park
Sunday March 15, 2pm
Kerry v Donegal    Austin Stack Park
Sunday March 29, 3pm
Donegal v Tyrone    Sean MacCumhaill Park
Sunday April 4, 3pm
Mayo v Donegal    Elvery's MacHale Park
2015 Allianz Hurling League Division 2B
Saturday February 14, 2pm
Donegal v Mayo    O'Donnell Park
Saturday February 21, 2pm
Armagh v Donegal    Athletic Grounds
Sunday March 8, 2pm
Donegal v Meath    O'Donnell Park
Sunday March 15, 2pm
Down v Donegal    McKenna Park, Ballycran
Sunday March 22, 2pm
Donegal v Kildare        O'Donnell Park
Posted: 3:53 pm November 13, 2014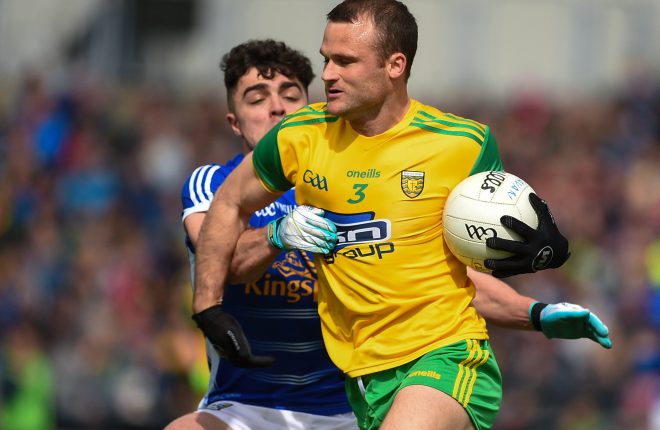 Donegal defeated Cavan by eight points last Sunday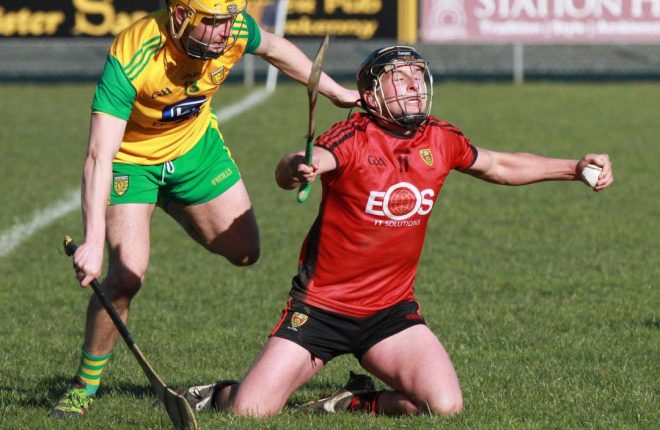 Sean McVeigh has been one of Donegal's most talented and consistent hurlers for the last decade.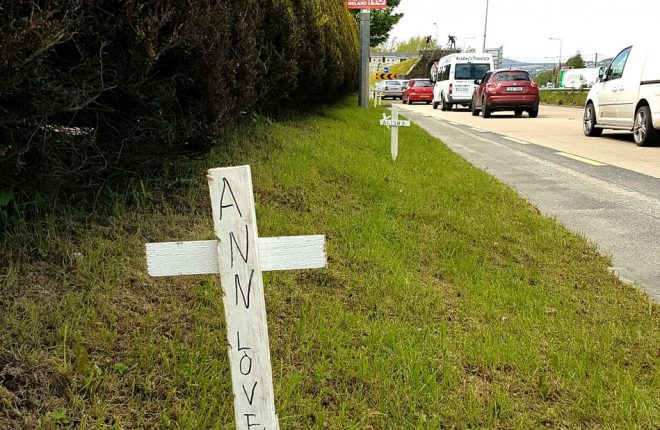 The Referendum on the Eighth Amendment takes place one week from today.