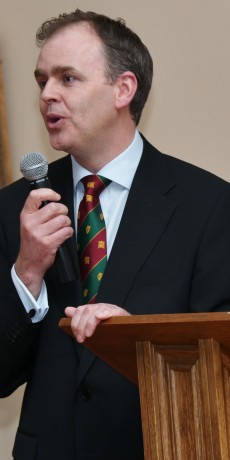 MINISTER Joe McHugh has welcomed news that farmers in County Donegal are to receive almost €21 million under the 2014 Single Farm Payment Scheme. Some 7,023 farms are to benefit from payment which begins today, December 1.
Deputy McHugh said the payments were essential to farmers who play a vital role in the Irish economy by contributing to the farming sector.
The payments, he said, acknowledges the challenges facing rural Ireland and offers support to those working on farms and who are facing ongoing challenges within the sector.
"I welcome Minister Coveney's announcement, where he confirmed that payments will start to be paid into farmer's bank accounts from next week, however, it must be acknowledged that there are other challenges facing farmers which also need immediate action.
"There is confusion amongst farming communities regarding the implementation of the GLAS scheme. I have been speaking with the Minister directly regarding this issue and I have implored him to act as quickly as possible to address the concerns of farmers.
"There have also been challenges facing the beef industry and the recent discussions between the IFA, Meat Industry Ireland and the Department is an example of how progress can be made through discussions. While there is further work to be done, it is important to recognise the progress that has been made and that engagement between all sides continues," Minister McHugh added.
Posted: 12:46 pm November 28, 2014
FARMERS in Donegal were forced to pay out nearly €500,000 in penalties under the Single Farm Payment scheme in...