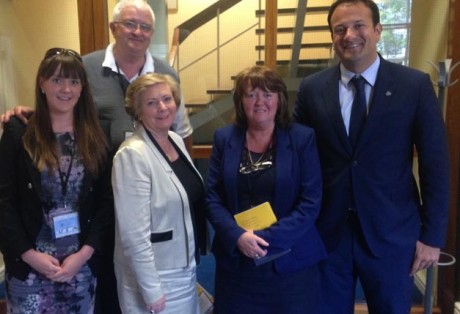 BY C.J.MCGINLEY
A GRIEVING Culdaff widow whose husband was killed almost ten years ago ago in a traffic collision has welcomed the tightening of road safety legislation, including measures to take blood samples from drivers injured in crashes.
Susan Gray's husband Steve (53) was fatally injured after being struck by a car driven by a learner driver in the early hours of St.Stephen's Day in 2004.
Her husband and father of two had worked as a taxi-driver. He was hit as he was helping two passengers to get out of his car near Gleneely.
Speaking to the Donegal News on Friday, Ms Gray, said the new legislation announced the previous day "marked a major development in the investigation into serious injury collisions".
So far this year ten people have been killed on Donegal roads-one more person than the total for all of last year.
Under the new rules, medical authorities may take a sample from a driver who has been incapacitated and is unable to provide consent to the procedure.
"We have families all over the country visiting the graves of their loved ones who were killed or maimed not knowing if the driver may have been irresponsible in any way," Ms Gray said.
"This legislation closed a legal loophole and ensure drivers who were in any irresponsible will meet with the full rigours of the law," she added.
Posted: 1:08 pm November 28, 2014