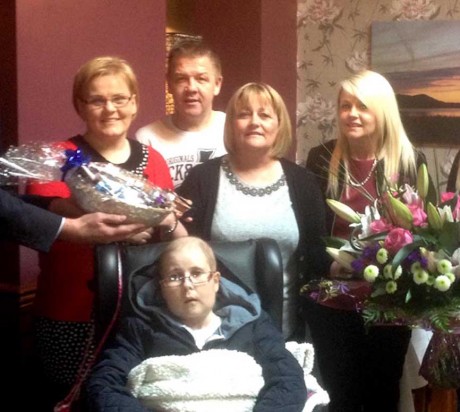 BY C.J.MCGINLEY
A YOUNG Letterkenny woman who battled serious illness for over two decades has died.
Karen Cullen (28), from 57 Fernhill, passed away at the Donegal Hospice on yesterday (Monday) just a week after her mother received the Donegal Carer of the Year Award.
She is the daughter of well known Austin and Josephine Cullen and had been ill since the age of six.
She had been diagnosed with a brain tumour, throat cancer and epilepsy and has undergone numerous head surgeries over the years.
Josie's husband Austin nominated her for the Carer Award as she had been caring full time for her daughter for 22-years.
Receiving the award last week in The Silver Tassie Hotel modest Josie said that she could never have done it all without the vast support from Austin and their daughter Clare and son Graham. 
The removal took place from The Hospice on Monday at 6pm to the family home. Funeral arrangements later.
Posted: 11:21 am November 11, 2014