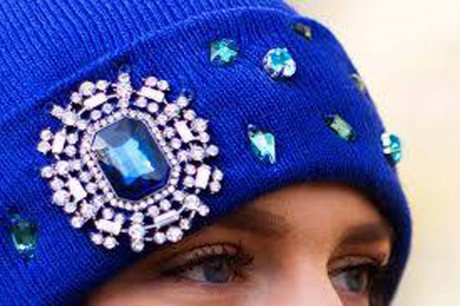 AS YOU all know in my columns, blog, and Facebook page 'Zara Mc Daid Art' which I set up in 2012, I regularly write about different DIY tips for home décor, gift ideas as well as sharing fashion and accessories inspirations for you to try at home.
Fashion is something I am passionate about and I love how fashion can be used as a means of self expression. Through fashion we show our individuality.
In fashion there are no rules and you can be as creative in styling your outfits as you like. I have always wanted to do fashion workshops for adults where I could demonstrate my DIY fashion ideas and have fun inspiring others to get creative.
Taking this into account I decided to bite the bullet and I have set up DIY workshops called 'Bring & Bling'. These workshops will take place this month in the town hall, Ramelton, on Saturday, November 15 and in Inion Veigh craft shop and art gallery, Co Sligo on Saturday, November 22.
The workshops will be fun, relaxed and it is an opportunity to be as creative as you want. You will meet like-minded people, have a laugh with the girls and go home with some fabulous up-cycled DIY pieces that you can wear over the Christmas period, not to mention the immense feeling of satisfaction that you made them!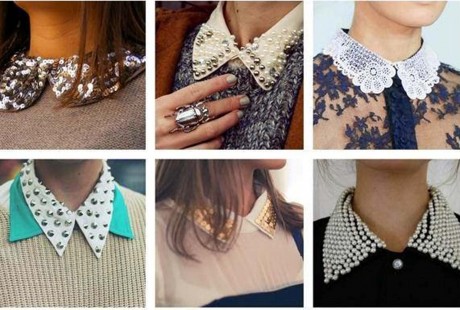 This workshop is unique and for women of all ages. It would perfect for a girls day out, if you are a fashion lover and you want to try your hand at up-cycling a few of your wardrobe staples or maybe this day out could be a nice birthday treat for a friend?
I am very excited to start this new project and I will definitely be running more DIY fashion workshops in the future. I will be running the Donegal-based workshop and the Sligo workshop will be run by myself and the very fashionable Elaine Leydon.
Like me, being an art teacher and artist, Elaine also comes from a very creative background. She graduated from the Sligo IT with an Honours degree in fine Art and after Art College she started up her own art classes for children in rural areas of Co. Sligo and her art school was called 'Fine Art Academy'.
In her classes Elaine promoted individual creativity in a professional, fun, artistic environment through an exciting range of painting, drawing, collage, clay, paper mâché and textiles.
Elaine currently runs her own business called The Party People, entertaining children at various different events and birthday parties providing many different activities such as party games, creative face painting, and arts and crafts.
As part of this she also provides a package for little girls called Glitz & Glamour witch include all the girlie activities like nail art, jewellery making, cupcake decorating, glitter tattoos, make up hair, hair braiding and lots more! Not only this but Elaine also had a talent for creative makeup artistry and she has helped out at fashion shows and events.
Elaine is a woman after my own heart and is very passionate about fashion and art. We met up to discuss another project and we had so much in common that I knew she would be the perfect person to run the workshops with.
Elaine has made some beautiful handmade DIY dresses and headpieces throughout the years and loves styling and refashioning outfits.
I am looking forward to working with Elaine and I am very excited about this new project. If you would like to join us on Saturday, November 15 in Donegal or on Saturday, November 22 in Sligo we are taking bookings now and would love to hear from you.
Some of the photos I have featured here will give you an insight into what to expect from the workshops. More details on the attached poster.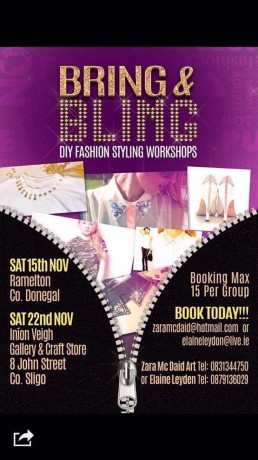 Zara McDaid can be contacted on Facebook, search 'Zara Mc Daid Art', www.zaramcdaid-art.blogspot.ie or e-mail is zaramcdaid@hotmail.com
Posted: 8:30 am November 12, 2014